I don't know how much longer they enjoyed themselves but when I woke with the breaking dawn, they were cuddled up together and sound asleep. The light on the nightstand was still on. In spite of the fact that they were a mess, with dried cum in their hair and faces and bodies and makeup and lipstick smeared, it was a most erotic sight with their hands on each other's tits and pussies. I looked down at my semi-erect cock and chuckled as I saw rings of lipstick matching the colors worn by Donna, Divi and Priya at various depths on my shaft. Priya's color was all the way down at the base of my cock at the interface with my balls and I thought, 'Fuck. All that was in her mouth and throat.' Divi's color ringed the ridge of my glans and Donna's color was smeared in between.
I slowly pushed myself off the bed and went to the kitchen to get my cell phone. I just thought about what had happened last night and my cock was fully erect again. I took a few closeup photos of my erect cock showing the rings of lipstick and then I returned to the bedroom and took a few photos of them entwined together like that.
I went back to the kitchen and turned on the coffee maker and rummaged through the refrigerator to see what, if anything, I could make for breakfast. I didn't find anything that I wanted to bother with. I went back to the bedroom to get my shorts and tee shirt and I checked on the women cuddled up together. No one had moved.
I dressed and stepped out on the deck. The air was cool but it was supposed to get hot again like yesterday. I loved 'Indian-Summer' days. They were like a microcosm of the four seasons all in one or two days. I drank my coffee as I checked the progression of tree-colors. It was still early in the season, but in a month, we would be past peak. The bleak days of winter weren't far away and for the first time in many years, thanks to Donna, I was looking forward to them. I breeze came up and chilled me so I stepped back inside. I heard moaning and some shrieks coming from the bedroom. My ladies were back at it again. They would eagerly welcome my participation but I just stood in the doorway and watched them. Damn they were beautiful together. Their passion was incredible. I don't think any of them noticed me standing there watching and I stepped back out and made myself another cup of coffee in the kitchen.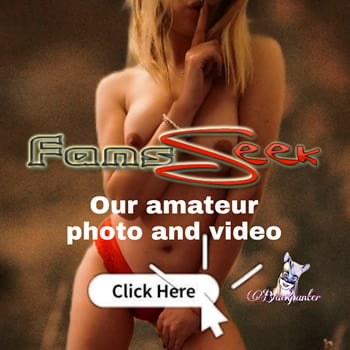 Their moans and cries of, "Oh God," or, "Oh Fuck," lasted another ten minutes before those cries morphed into, "I'm cumming." It went quiet after that and when I carried my cup into the bedroom to check on them, they were sprawled across the bed, just staring at the ceiling. Donna saw me step in and without even looking at me she said, "Good morning, Baby. What an awesome night. Thank you for this. Divi sure was a bonus." I took a sip of coffee and grinned down at her naked body. She sat up and pushed herself against the headboard and reached toward me indicating that she wanted my coffee. I stepped up to the bed and leaned over and gave it to her.