Suddenly, the light on the nightstand came on and Divi pulled her lips off mine and squinted her eyes from the bright light. I wished that I had a picture of the shocked look on Divi's face when she saw a naked Donna sitting beside me. Donna had the biggest grin on her face, but it was clear that at first Donna thought the woman on my lips was Priya. They look so much alike. Then she looked down at the humped up covers over my lap bobbing up and down in synch with the slurping noises. She looked down at my face and said, "Holy shit. Both of them?" I looked at her searching for a hint of her reaction. She grinned and I nodded.
Donna threw the covers down off both of us and revealed Priya sucking furiously on my cock. She squinted from the light and then pulled off and quickly moved back away from Donna and said, "Oh fuck." She looked from Donna to me and back to Donna. No one had said a word until Priya said, "Divi, honey. Uummm, we should go."
Donna said, "Don't go. I've been waiting to meet you. You're even more beautiful in person." She looked at Divi who was groaning as I molested her tits and continued, "You must be Divi. I'm glad to meet you," as she stuck out her hand. Divi was in shock and didn't respond. Priya just watched Donna. She was in shock too.
After Divi gingerly shook Donna's offered hand, Donna followed it back and sucked one of Divi's nipples to her lips. Divi groaned and wrapped her arm around Donna's head to hold her there. Priya took a few more moments to gather herself and then she said, "You must be the fiancée." That was my cue to introduce everyone. Donna nodded quickly to Priya and then pushed herself across my body and pushed Divi down on the bed and straddled her hips as she renewed her attack on Divi's tits. Priya watched Divi and Donna grinding their pubic mounds on each other. I flexed my hard cock and caught Priya's attention. She looked from the lesbian sex beside me to my face and then down to my bobbing cock. She grinned and curled her fingers around my shaft and held it in place as she bent back down and buried my cock in her throat. Donna noticed my groan and turned to watch Priya deep throating my cock. She grinned at me and bent down and attacked Divi's torpedo tits again. Divi muttered, "Oh fuck. Yes."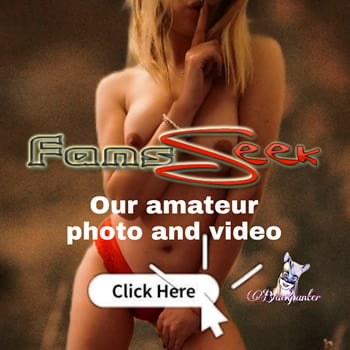 Priya didn't suck on my cock for long. She just wanted to get it as hard as possible before she threw her legs across my lap and guided me to her pussy. I could see that her glistening sex was soaking wet and Donna's presence seemed to raise her libido even higher. It didn't take any more than ten full depth thrusts and Priya was screaming into a powerful orgasm. She grabbed her own tits and twisted her nipples much harder than I would ever do. I reached for her hips to hold her as she thrashed everywhere.