I was fucking her in a smooth, rhythmic motion for a few minutes when suddenly, Donna went spastic. She yelled, "I'm cummmmminngggg. There were no tightening muscles to indicate that her orgasm was approaching. It was just there. Her pussy was clenching hard on my cock and she pulled my orgasm out of me and she started screaming when I launched my first salvo. She groaned through the rest. After my last shot, she was still clenching on my cock. Her entire body pulsed with each clench.
I bent down and put my lips on hers and we kissed passionately. As my hips dropped down on the apex of her raised butt-cheeks, my softening cock pulled back from her pussy and she groaned through our kiss. I rolled off and pulled her with me. She eagerly rolled with me and then rolled up on top of me. She came up on her elbows planted on my chest and grinned down at me. At that moment, I was struck by her beauty, even with her makeup smeared on her face. She bent and kissed me and whispered, "I love you, Jack. I think I've love you for a long time." When her vaginal spasms stopped, she pushed herself up and said, "I've got to get home and tell Sylvia. She'll really be pissed if she's the last person in town to hear the news."
We showered after checking on Eddie. He was still sound asleep sitting on the sofa. We left him there and Donna dressed in the clothes she had worn last night except for her shoes. She carried those. I dressed in jeans and a cotton long-sleeve shirt and sneakers.
When I pulled into her driveway, Donna threw open her door before I could get the transmission into Park. She hurried up the walkway and threw her shoulder against the heavy front door and burst inside. I was coming up the walkway and I could hear Donna yelling for Sylvia. I walked into the foyer just as Sylvia came thundering down the staircase. Donna met her halfway and threw her arms around a confused Sylvia who was trying to hold Donna back as she tried to read her facial expression.
Sylvia gave up trying to guess what was going on and she relented to Donna's attempts to hug her. Sylvia looked over Donna's shoulder at me and mouthed the words, "What's going on?" I just smiled. Sylvia continued down the staircase bringing Donna with her. At the bottom, Sylvia pushed herself away from Donna's clutches and said, "What's going on? What's happened?"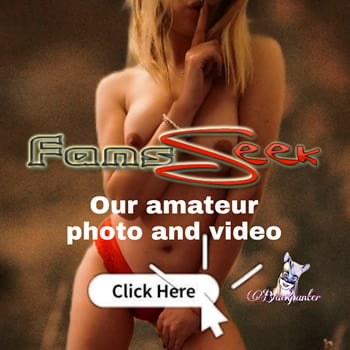 Donna was gasping for air and she couldn't gather enough to talk. So, she just held up her left hand. The grin that formed on Sylvia's face was huge. She grabbed Donna and hugged her as both of them jumped up and down like two little girls who'd just got the one Christmas present that they'd prayed for Santa to bring them. I watched them from the doorway with a huge grin on my face.