Donna moves in with Jack and becomes infatuated with Priya – Part 12
I nodded and said, "I guess he was sure wishing he was me behind the wheel, huh?"
Donna shuddered and said, "The thought makes my skin crawl."
In the garage I got my flaccid dick back in my pants and zipped up before carrying all of Donna's things inside. I put them on my bed while Donna tried to figure out where to put them. There were two small closets and my clothes were in both of them. I had to prioritize my clothes into one closet with the overflow going upstairs to the spare bedroom closet, displacing Eddie's clothes which I moved to the bed. The newly emptied closet in my, or rather, our bedroom wouldn't hold all the clothes that Donna brought, so she had to relegate her summer clothes to the spare bedroom too.
We didn't get back to finishing what Donna had started in the car, but she more than made up for it that night after she got home from work. She sucked on orgasm out of me and then rode me like a bucking bronco through another one and got herself off three times before she collapsed in my arms gasping for air. I held her tight to me as we both fell off to sleep. I woke only once in the night and she was still lying on top of me with her face on my chest. I smiled when I realized that she was drooling on my chest. I kissed her forehead and she softly moaned and we were back to sleep again.
With dawn brightening the windows, I realized that my morning woody was sticking up like a flagpole between her thighs. There wasn't anything I could do about it until Donna woke up and rolled off me. I laid there quite a while trying to get my cock to go down but the thought of where my cock was at that moment only made it harder. Then Donna suddenly stirred and slurped in the drool and giggled as she raised her head and said, "Sorry. I guess this face down position caused me to drool on you." She scooched up higher so we could kiss and she suddenly realized what was between her thighs. She smiled up at me and cooed, "Oooo. Is that for me?" as she lifted her ass up the full length of my shaft and slowly dropped it back down again. She trembled from the sensation.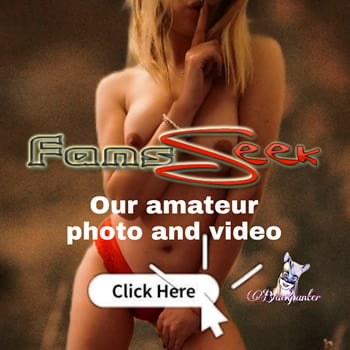 As much as I thoroughly enjoyed last night, I wanted to be on top and control this action, so I rolled us over and she moved her legs inside of mine in the process. Her thighs gripped my cock as I came up on my knees beside her ass. I sat back on her thighs and looked down at her. My cock hardened further as I took in the vision of Donna's beautiful face and flattened tits and erect nipples. My repositioning pulled my cock up through her thighs and my glans slid through her sex. She groaned hard as my glans grazed her clitoris. She pressed her head into her pillow to elevate her body as she sucked her lower lip between her teeth. Her firm breasts were flushed red from the blood coursing through her body. she was cradling them in her palms as her fingers rolled around her rock-hard nipples. Her glazed over eyes were screaming, 'fuck me'.