I laughed and she groaned out, "That's harder to do than I thought it would be." She reached down under the water and grabbed my cock and started jerking on it. She took a dozen or so stroked and then pulled it to her sex as she pulled the tiny triangle of material to the side. She was breathing hard already and when I grabbed her hips and pulled her on, she groaned hard and way louder than she intended said, "Oh fuck. Yes." She wrapped her legs around my waist and pulled me in to her depth. She gritted her teeth as I started thrusting my hips at her. She muttered, "Oh fuck. Yeah. That's way better than my fingers." The water was washing away her lubrication and that interrupted our enjoyment and I had to slow way down and push gently into her.
Donna had the orgasm that she desperately needed and that was my only goal. I was concentrating so much on not allowing the friction to hurt her that my orgasm was washed away along with her lubrication. I lifted her higher in the water and she put her elbows back behind her on the float. I lifted her bikini top off her tits and kissed her fleshy globes and then sucked on both of her nipples as I eased my cock from her. She didn't want me to come out of her and she yanked me back in with her legs and groaned hard from the friction in her unlubricated pussy. She released me from her legs and I eased back out again. I pulled her bikini top back in place and we swam to the shoreline. She stood up in the shallow water and pulled her thong back in place while I pulled my suit back up.
Donna was shivering as we returned to the deck and she sprawled out on the lounge chair again. I went to the plastic box that I kept deck gear in and pulled out a beach towel and knelt beside her and dried her legs before vigorously drying between her thighs as she got laughing. I dried her arms and then laid the towel on her chest and began rubbing her tits with the towel. She laughed again and then said, "Watch it buster. You have no idea what your messing with."
I laughed too and said, "I'm beginning to." I leaned down over her and kissed her and she latched her arms around my neck and kissed me back with considerable passion.
The slider opened and Eddie appeared. He said, "Jesus guys. Get a room." He chuckled and continued, "Oh wait. You have a room." He handed me a beer, which I gratefully accepted. Eddie asked Donna if she'd like a beer and surprisingly, she said, 'yes'. Eddie handed her his unopened beer and retreated back through the slider and returned with another beer.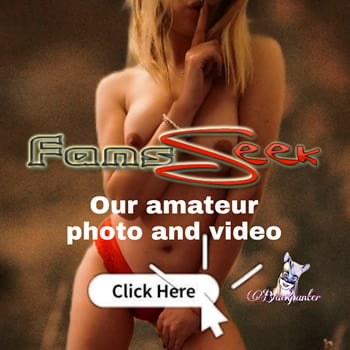 I don't know if Divi and her friends had waited until Donna and I were out of the water, but as soon as we settled down on the deck again, they all came out dressed in their bikinis and one-piece bathing suits and ran down Priya's dock and dove into the water. More than one of them came up to the surface hooting about how cold the water was. Donna sat up to see the girls and then said, "Do you have binoculars?" Eddie spit beer across the deck and coughed and gagged.