Sylvia pulled herself away from Donna and with a loud screech, sprinted across the foyer and leaped up into my arms. I caught her as she rained kisses down on my face. Donna watched from the bottom of the stairs with a grin on her face and then she walked to me and joined our reverie. We all hugged and kissed for a while until Sylvia pulled herself away and said, "Oh my God, we have to celebrate." She ran off toward the kitchen and returned with a dark green bottle of Champagne. She handed it to me and said, "We've been saving this for a special occasion and I can't think of a more special occasion than this." I turned the bottle and read the label.
I'm not a wine connoisseur by any stretch of the imagination but I recognized the label. It read, 'Dom Pérignon Millesime Ultim Villar' across the top of the shield shaped label and then 'Champagne and Dom Pérignon and Vintage 2006' in the middle of the label. A small star over the word 'Brut' was at the bottom. I had purchased the exact same bottle of an earlier vintage to celebrate the night I had asked Anna to marry me. This was too much of a coincidence and I whispered to myself. 'I love you Anna. I always will.' I glanced around the room to see if Anna might make an appearance. I'd felt her presence before and always looked to see. I felt her presence then but I didn't see anything.
Donna saw the grin on my face disappear and her grin disappeared too as she asked, "What's wrong Jack?"
I shook it off and held up the bottle and smiled as I said, "It's a little early to start drinking, but, this is the best." I twisted the wire and removed the cage and eased out the rounded, blunt ended cork with a loud pop that sounded like a gun-shot. We went into the study and Sylvia pulled out three champagne flutes. We toasted and kept on toasting until the bottle was empty. Donna and Sylvia were buzzed and giddy as they laughed over the increasingly stupid toasts. Sylvia couldn't get enough of the engagement ring and she kept holding Donna's hand up to look at it.
Donna cuddled up to me and in an inebriated slur of words said, "Can I pack a bag and stay at your house for a few days?" I grinned and kissed her and then nodded. She was so funny when she was buzzed. She staggered out of the study toward the staircase. Sylvia went and helped her up the stairs. As I watched from the foyer, I wasn't sure who was helping who or who was going to bring the other down. They were both laughing as they made it to the first landing and then braced themselves before going on. I went back in the study and sat down and waited.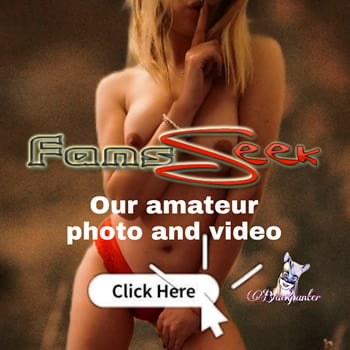 Twenty minutes later, I heard a suitcase thumping down the stairs. I went up the curved part of the staircase to the landing and carried her suitcase the rest of the way to the foyer. Donna and Sylvia both appeared to be sober as they hugged and kissed each other. Donna had changed into a pair of tight, hip-hugger jeans with high heels and a tight tee shirt that caused my dick to harden. I had to make an adjustment in my pants and Sylvia caught me, just like she always did.