I drove my car home, followed by Donna in her BMW 650iC. She appeared sober but I doubted she'd pass a sobriety test if she was stopped by the Police. I had hoped that she wouldn't go in to work at the Inn Restaurant tonight but she wanted to. I pulled into my garage and Donna parked in the driveway beside Eddie's car.
The afternoon turned off hot for this late in August and Donna came out of my bedroom wearing a skimpy little thong bikini. We lay out in the sun on lounge chairs and we were perspiring so bad that we decided to go swimming. I took a foam float for us to hold onto. We talked and kissed across the float and then Donna asked the question that I could tell she'd wanted to ask since this morning. "When do you think your neighbor, Priya is it, will show up?"
I chuckled and said, "I thought you might be wondering about that. Given that she said she was going to lock herself in her room with her dildo and the fact that there was no way she couldn't hear all the moaning and groaning from the girls, downstairs; I'd say that she'll probably show up tonight at some point. You said that you wanted to be there. Right?"
Donna had a lascivious grin on her face as she held herself to the edge of the float. I could see that her nipples had gotten hard and pushed against the flimsy material of her bikini top. "She'll see my car and know that you have company. She won't come."
I smiled and said, "She can't see my driveway from her house and she always comes across our yards and up to my deck. Besides, you said you were going to work tonight so your car won't be here anyway."
"I'll skip the cleanup after closing and I should be home by ten-thirty," she said.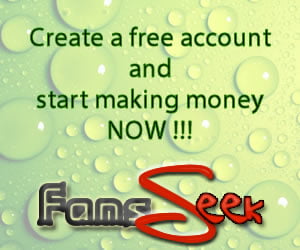 I smiled at her and said, "You've got this all planned out don't you. This is important, huh?"
Donna had an embarrassed expression wash across her face. She said. "I guess. She so beautiful. So erotic. I get wet when I think of that video of you and her. I'm getting wet now, talking about it." One arm slid off the foam float and it was obvious that she pushed her hand into her thong bottom. Then her mouth opened with a moan as her eyes pinched shut. The surface of the water by her bicep was rippling as she began diddling herself.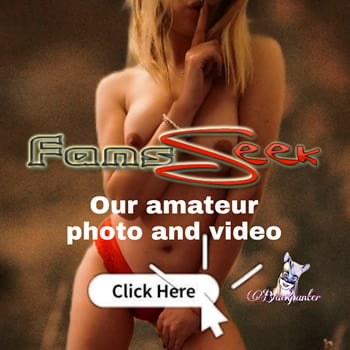 I said, "I've got something over here that just might be better than your fingers." The rippling water stopped and she pulled her arm back up to the float. She opened her eyes and grinned at me. She pushed herself under the surface and the next thing I knew she pulled my bathing suit down and then there was a burst of bubbles on the surface and I felt her lips push onto my hard cock. She pushed down once and then pulled off and quickly came to the surface and gasped in a lungful of air.