Her hair was a mess, her face was a mess. She had dried cum on her tits but her nipples must have been sucked clean. She was beautiful. She took a sip off my cup and handed it back. I motioned for her to keep it and she smiled. I leaned down further and kissed her hard on the lips and she responded with even more passion.
Divi and Priya curled up together with Priya spooning Divi. Her top hand clutched Divi's breast and she kissed the side of Divi's neck which elicited several moans. I whispered to Donna, "Come on. We need a shower and there really is only room for two. She smiled and swung her legs to the floor and grabbed my extended hand to pull herself up. Divi and Priya didn't move.
Donna and I were apparently 'cummed-out'. We cuddled under the shower and kissed but when I ran my fingertips down her side to her hips, she giggled and said, "That tickles." We washed each other with no attempts to raise our libidos. We kissed often and just held each other close until the water went cold. Priya and Divi would have to go home to shower. We dried each other and kissed some more. Neither of us spoke a word. Donna pulled on my robe and went to the kitchen in search of more coffee. I went back to the bedroom to check on our guests.
Divi and Priya were sitting up at least. Divi was cuddled into Priya's arms as Priya kissed Divi's forehead and lightly ran her fingers through Divi's straggled hair. It wasn't immediately obvious but Divi was crying into her mother's neck. Her body racked, but she emitted no sounds. I went around the bed to see what was wrong. Priya looked up at me and said, "She's feeling sad. She leaves for college tomorrow. I guess I'm feeling sad too. I'm going to miss her awful."
I sat down beside them and leaned forward and kissed Priya. She kissed me back. She took the opportunity to whisper, "Donna is awesome. I really, really like her." I leaned further forward and kissed Divi on her shoulder and she turned out of her mother's neck and kissed me hard on the lips. We broke our embrace and she held her position close to my lips and just looked into my eyes. I pecked her on the lips again and pulled back. She returned to the sanctuary of Priya's neck and Priya pulled her in close as she wrapped her arms around her. I was getting up when Priya whispered again, "Do you think we can do this again?"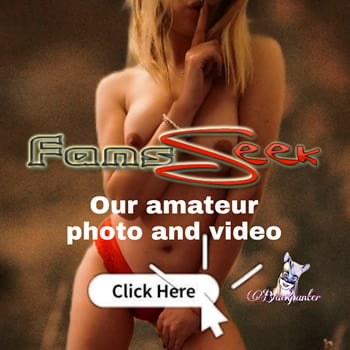 I whispered back, "Donna may be as much in love with you as she is with me. She's the most giving, loving, sharing and sensuous person I've ever known. Talk it over with her. You're always welcome in my bed, but it will always have to be with her participation." Priya grinned and threw me an air-kiss.