Her fingers trembled as she reached in and pulled the velvet box out but she couldn't bring herself to open it. I moved over to the bed beside her as the tears overflowed her eyelids and ran down her cheeks. I took the box from her trembling fingers and got down on one knee and opened the spring-loaded cover and held it to her and said, "Frankie? Will you marry me? Again?"
Frankie gawked at the ring in the box. Her eyes went wide and her mouth fell open and time stopped until she looked from the box to my face and with tears streaming down her cheeks she said, "Oh my God, Jack. That is the most beautiful ring I've ever seen." Her hands went to her face as she pushed her mouth closed. I took the ring from the box and took her left hand from her face and pushed the ring on her finger. She offered no resistance and then she lifted her hand to her face to get a close look at it. She looked from the ring to me, still on one knee, and blubbered, "I told you I didn't need a ring, but oh my God, this is beautiful. Yes. Jack. I would marry you a thousand times." She leaped from the bed and into my arms and crushed her naked body to me. The bow got knocked off in the process. She was kissing me all over my face while she held her left hand up behind my head to look at it.
I made passionate love to Frankie right there on the floor beside the bed. She was distracted by the ring and she kept gawking at it until she forgot all about it as a huge orgasm crushed her just as my own climax crushed me. She was screaming and I was grunting and groaning as we gasped for air.
We spent the afternoon on the beach. She was topless like all the other women on the beach. Some were totally nude but Frankie didn't go that far. There were some nude men too but I kept my bathing suit on. I don't think a minute passed without Frankie lifting her left hand to examine the explosion of rainbow colors refracting from the sunlight. At one point, I said, "I was afraid you'd be pissed off if I got you an engagement ring but fate kept pulling me back to this ring." Then with a little sarcasm I said, "I'm sorry if you hate it."
Frankie, gazed at the ring again and said, "Oh shut up," and then giggled. I didn't respond but I thought, 'Yep, she loves it.'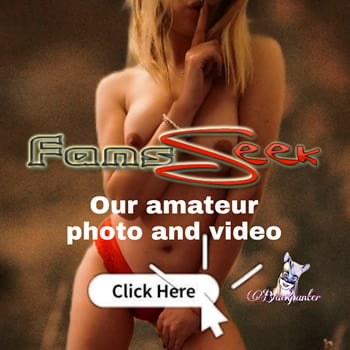 After the Caribbean, we continued our Honeymoon at the "Camp" on the lake in South Carolina. We had bought it shortly after we got back home. Snowy winters would be only a memory. We would miss little Anna for the winter months but we'd urge Donna and Priya to come visit us to break up the winter.