I was about to apologize for presuming that she'd say "Yes" when I asked her to marry me, but Donna pressed her index finger to my lips to shut me up. I shut up. She said, "Can I ask for a favor?" I assumed that she was going to request that I didn't restart my fling with Priya and I was already ready to tell her that Priya and I were over. She smiled and hesitated for a moment and then said, "Can you include me in any future trysts with her. She's incredibly gorgeous and just looking at her makes me wet."
You could have knocked me over with a feather. There was so much more to Donna than met the eye. I looked at her and said, "Holy shit Donna. You never cease to amaze me. I had no idea." Then I thought about how free she was with me and her sister, and I realized that I did have some idea after all. I pushed her down on the bed and kissed her grinning lips. She ramped up the passion. She was getting horny all over again.
Almost to the minute, the doorbell rang again. Jacob was back in exactly an hour. I pulled on my robe again and ushered him into the kitchen. Donna came around the corner from the living room dressed in her robe carrying Jacob's laptop. Donna said, "We'd like copies of all of this and whatever else you have of Jack and other women. I looked over Donna's shoulder and vigorously shook my head and mouthed the word, "No". Jacob grinned at me and Donna turned to look at me. My head and face became inert. She looked at me for a moment and then turned back to Jacob and said, "Alright. Leave out the other Jack videos but I definitely have to have the one you showed me of Jack and the neighbor.
Just then we heard someone stumbling up the stairs to the deck. Eddie looked like he'd been dragged through a knot-hole. He could barely lift his feet to the next rung. Donna saw him and burst out laughing and Jacob and I followed suit. Eddie staggered into the living room and slid the door shut behind him. He gave me a "You bastard. You got me into that," look and I burst out laughing again.
Donna helped him across the room and he collapsed onto the sofa with his legs sprawled out in front of him. He tenderly cradled his balls through his shorts. Jacob was packing up his laptop. He didn't want Eddie to know that his performance was immortalized for all time. He got to the kitchen and turned around like he'd forgotten something and he said to Donna, "I'm Jacob by the way. I own the camp next door." He pointed toward his property and then he was gone.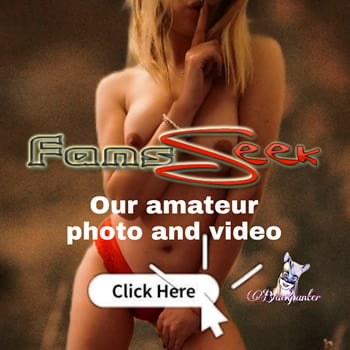 Eddie had a faraway look on his face and he chuckled for no apparent reason other than from the visions running through his head. He said, "At first I thought I'd died and gone to heaven. Fuck. There were nine of them. They didn't even give me a chance to recover before they were after my dick again. I barely got out of there with my life."