Donna, and Priya and little Anna visited for several weeks in February. They'd had enough of the cold and snow. All that would be there when they got back home, of course, but they would be recharged and ready to endure the rest of it. Divi flew down with a girlfriend for her winter vacation. Priya didn't like the girlfriend either. I suspected that Priya would never like anyone Divi brought home.
We weren't concerned that we had a houseful of guests. We had loud and raucous sex just the same as always. If we got too loud, Frankie would get laughing and before we were even done, we'd hear the moans and groans drifting down the stairs from Donna and Priya's guest room. We'd lay there and listen and it always got us going again.
Divi would always yell out from her room, "Jesus guys. Can you keep it down? You're killing me here." Then we'd hear footsteps from Divi's room into Donna and Priya's room and then there were three of them moaning and groaning. Divi's girlfriend didn't seem to participate in the girl on girl sex.
It was obvious that Priya and Donna were subtly feeling out Frankie to see if there was a possibility of all of us getting it on together. Frankie knew what they were up to but she wouldn't bite. Donna and Priya never made any advances toward me and I knew they wouldn't without Frankie's permission. In private, Frankie confessed that their beauty aroused her but she aimed her arousal at me. She wanted me all to herself and if that's what she wanted, that's what she'd get. I never pushed her one way or the other but I well-remembered her and Joyce in a lips-to-tits sixty-nine on my deck all those months ago.
Divi wasn't so subtle though. She took every opportunity to push her hand down in my pants and grab my cock. I tried not to encourage her by reacting to her touch but that was impossible. Frankie took Divi aside one day and privately gave her the 'what's-what' talk. Divi was better after that. She didn't physically make advances but she continued with that sultry expression of hers. Even Frankie had to admit that 'the look', as she called it, was hard to resist.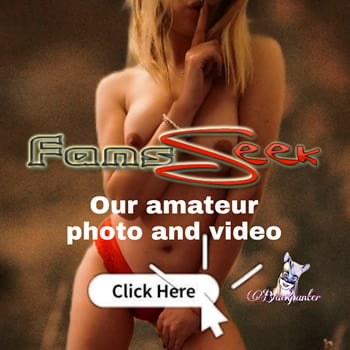 The sex with Frankie was amazing. During her pregnancy, we had adopted what Frankie called 'the sensual spoon'. It was a combination of side by side doggy and spooning positions. It was the best position to minimize the impact of the baby belly. She would start on her side with me spooning behind her. Then as I pushed my erection between her thighs, she'd lift her top leg to allow my cock to enter her. Then she'd roll toward her back and drape the top leg across my thigh. Even after the baby, this had become her go-to position. I loved it too because I could molest her tits with either my top hand or my lips. She could easily use her fingers on her clitoris to enhance her pleasure. We almost never started there but we always ended there as Frankie would erupt into multiple orgasms, before I ended it with a groan and an eruption of my own.