I noticed movement in the mirror and I looked to see Priya and Donna maneuvering into a sixty-nine position. My dick was unbelievably hard and pushing on my zipper. I knew if I released it, I'd never get it back in my pants again, but I whispered, "Fuck it," to myself and yanked my zipper down. I never wear underwear of any kind and my rock-hard cock immediately sprang free and slapped down on the steering wheel and then bobbed up in the air. I wrapped my right hand around it and began stroking it as I stole glances in the rearview mirror.
The moans and groans from the backseat had doubled and slurping and sucking noises joined in. Priya emitted a strangled cry and announced, "Of fuck Donna, I'm cumming. Oh my God." I looked back in the mirror to see Priya's hips pulsing rhythmically on Donna's face. Priya's face was pulled back as she groaned through her orgasm. I heard Donna slurping her tongue through Priya's pussy, gathering her juices while she continued her moaning.
Donna pushed her hips up to Priya's silently screaming mouth and brought Priya back to the task at hand. Her hips continued to pulse as she pushed her lips back on Donna's pussy and followed her hips back down. Donna was still kissing and tonguing Priya's pussy until she stopped and began trembling. She announced the arrival of her orgasm into Priya's pussy. Donna's hips launched upward taking Priya's face with it and then dropped so fast Priya couldn't maintain contact, but she went right back down to get it and was met half-way down my Donna's hips surging upward again. They collided there and Priya pulled away and groaned out in pain this time. Donna was in the throes of her orgasm and paid no attention to Priya's sudden absence as she drove her fingers into her pussy to replace Priya's lips and tongue.
Donna emitted a pinched scream and then clamped her teeth together as she sucked air into her lungs and held her breath for what seemed forever. Priya pulled up on her knees and was tenderly touching her nose and lips while Donna thrashed under her. Donna didn't release her breath until she stopped thrashing and then she forcefully blew it out with a loud, "pphheeeewwww. That was intense."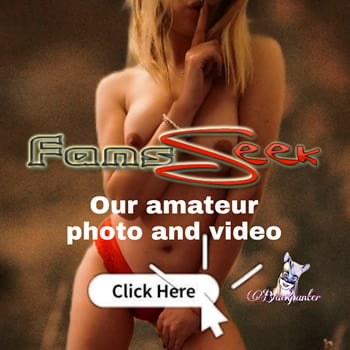 Donna noticed that Priya was tending to her injured face and she pulled out from under Priya and profusely apologized. Priya waved her off and then they kissed and then sat back in their seats holding each other's hand. My cock was still rock-hard but I slowed my stroking hand and then stopped all together and just held it. Donna slid forward on her seat and put her hands on the console and asked where we were. I told her we were about twenty-minutes from home. She stretched further forward and kissed me on the neck and said, "Did you enjoy the view. I see you nearly killed us all at one point." She pushed her tongue around the contours of my earlobe and then noticed that my cock jumped in my hand. She giggled softly and said, "Well, no wonder you nearly killed us."