Donna moves in with Jack and becomes infatuated with Priya – Part 12
Donna pushed her torso forward on the console and rolled on her side until she was in a position to push my cock into her mouth. She looked up at me as she lashed her tongue around the glans. She grinned when she saw my reaction clearly in the glare of on-coming headlights. She said, "You concentrate on the road and I'll concentrate on this," as she pushed her lips on and off my glans and began furiously jerking on the shaft. I groaned with the suddenness of her attack. I glanced in the rearview mirror and Priya was lifting Donna's top leg so she could tongue Donna's sex.
When Priya's tongue made contact, Donna's smiling eyes went wide as she nearly inhaled my cock, which surged harder as a result. Donna gagged and pulled back up my shaft but kept her lips locked on the ridge as she worked to clear her throat. She draped the raised leg over Priya's shoulder to give Priya better access once she was aware of Priya's intentions and she went back to her blow job. I looked in the rearview mirror again and Priya was looking back with smiling eyes as she was thrusting her tongue into Donna's sex. Donna was groaning around my cock, which just heightened the sensation.
I felt Donna's body begin to tense and I knew she was moments from an orgasm. I glanced back and realized that Priya was fucking Donna's pussy with her thumb while she was tonguing her anus. Donna started groaning on my cock as her hips shuddered. I hurried to blow my load at the same time as her orgasm, but she was well into hers before the first salvo erupted up my shaft to a loud groan from me. Even in the throes of her orgasm, Donna recognized that I was about to blow and she pulled back to the ridge and greedily sucked and swallowed as her body trembled through the remnants of her climax.
When I was finished, she sucked and slurped my softening cock clean and pulled her lips off the ridge with a 'pop'. She giggled, like always. She looked up at me with those beautiful eyes and pursed her lips and kissed the knob and then pulled herself back off the console into her seat. I looked back in the mirror to see Donna sharing what she had held in her mouth with Priya. They probably would have got going again but we were on our dirt road, less than a minute from home.
I was about to drive past my house to Priya's house next door when Donna abruptly said, "No. She'll stay with us tonight. Priya's house will be cold and empty without Divi there." I put the brakes on to stop.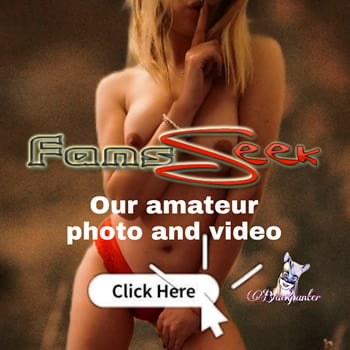 Before I came to a complete stop, Priya said, "No. Don't stop." She looked at Donna and continued, "I appreciate your concern. Really, but I'm going to need some time alone." She leaned into Donna and they kissed. I coasted the rest of the way into Priya's driveway and stopped. Priya's rear door opened as I put the car in park. I got out and opened the hatch and grabbed her two suitcases as Priya walked to her front door and unlocked it. She pushed the door open as I came with the bags. Donna followed along behind only to kiss Priya good-night.