"Are you wanting to be a slut for me Melissa? Don't answer me with words. I only want action. I'm going to count to three so I need you to follow my instructions. When I say the number one, I want you to kiss me like we kissed before. Remember, I don't want a husband and wife kiss. I want you to kiss your lover. Are you ready?" She just stared at me with that same look of lust.
Looking directly into her eyes while rubbing her nipples between my fingers I said, "One…" She closed her eyes as she lowered her mouth to mine. Melissa willingly slithered her wet tongue into my mouth. I sucked on her tongue and ate out her mouth as if it were her pussy and I was savoring her taste. She was giving away her innocence one step at a time.
She kissed me like a crazed nymphomaniac for a full five minutes or more, I really wasn't counting. Reluctantly she finally let me edge her away, I noticed her breathing had become harder and more labored. She had a hard time pulling away which I found amusing and highly erotic.
"On two, I want you to sit down on my hard cock." All of a sudden a look of slight panic showed on her face. Reality was trying to raise its ugly head. "Don't put it inside of you yet, I want you to just sit on me and glide your pussy back and forth from my balls to the head so it rubs your clit, do you understand? Just slide your pussy flat against my cock."
"This will be the first time your pussy has ever touched another man's cock besides your husband's am I right?" She again nodded her head. "Your pussy is so wet right now so you won't have any problem sliding on me. Remember, I don't want you to put it inside of you, not yet anyways." I was taking my time on purpose to make her practically explode. In my own state, I was hoping that I didn't shoot off as soon as her pussy touched me.
"Are you ready?" Her wet pussy hovered over my hard cock which was leaking large amounts of pre-cum. Her hips were unable to stay still and kept moving as if she was in a slow, sensual dance. She couldn't contain herself as she kept letting out short quiet moans of pleasure.
"Two." She hesitated so I gave her hips a little pressure and down she went. She watched her reflexion as her body lowered itself. Melissa's mouth dropped and her eyes widened with a look of panic as if she was almost going to pass out. "Oh my god, oh my god…"
Melissa suddenly felt her blood engorged, dripping wet pussy lips touch another man's cock for the very first time since her husband took her virginity not long ago.
Melissa's labia easily spread over my swollen cock and I immediately could feel her juices as she started to slide up and down my shaft. Her hips undulated back and forth, easily gliding over me as her pussy left a coating of slippery, wet pussy juice on my shaft. She watched herself as she did things with me that she had never done with her own husband.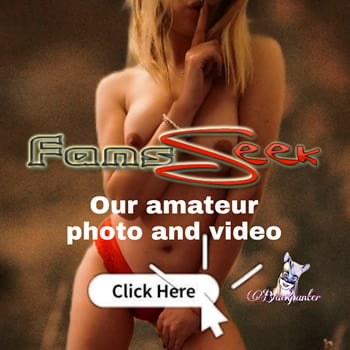 Melissa was so swollen that her lips hurt with pleasure. Back and forth she slid on me until she was lost in the lust yet again. She glided for several hot and intense minutes as her orgasm built up. When it finally did hit, it hit with a ferocity which she had never felt before.