A week went by after my confession and I was worried that she may feel uneasy being around me after basically telling her that I wanted to fuck her. We got together and the subject didn't come up until later.
"Last week after our talk I was quite confused. I had no idea other guys felt that way about me." She didn't mention what I had said which was good. I knew what she was really saying. "If I confess something to you, I can trust that you won't laugh or anything right? I can't believe I'm going to say this. If I confess something to you, I can trust that you won't laugh or anything right?" She didn't give me time to answer and just blurted it out. "I was very…I mean…extremely… turned on when I got home," she blurted out while looking down and twisting her wedding ring. "So much so that I had to take care of myself… To get the dirty thoughts out of my mind, oh my goodness, there I said it."
"You masturbated thinking about me? Well, well. It doesn't sound like it worked did it?" She seemed to need to talk so I just let her, not knowing if she was talking to me or to herself.
"When Kevin finally got home I was needing him so bad but he wasn't interested. He's getting ready to leave for out of town again and he's focused on that." This was perfect I thought.
"Let me ask you some questions…" Melissa just looked into my eyes waiting…"How often do you have to masturbate to get the edge off?"
"Confession time again?" Melissa said. "Ok, I can do this." Trying to regain her sassy posture. "Honestly I haven't masturbated since before I was married, even then it wasn't often. Lately? I've needed to do it almost every day I'm ashamed to say." I had a growing bulge in my loins but I kept my composure.
"Do you orgasm when you masturbate?"
"Well that's the whole purpose now isn't it?" she said in a sarcastic voice.
"Okay smart aleck, do you orgasm when you have sex?" I was surprised when she gave me an open and straight answer.
"I used to but it's getting harder…that's why I've been touching…well you know."
"Have you given Kevin head since we talked about it the other day?"
"As if that's any of your business. But since you told me how much guys like it, yes and no. I tried and I failed miserably. He still doesn't think his wife should be on her knees before him servicing him like a prostitute."
"Why not? I'm pretty sure most husbands want their wife to act like a total slut for them when in bed. Think about it, if you're his slut, he won't have to go out to get one," I said laughing. "Your goal Melissa should be to be his personal slut." With a sideways grin I told her, "maybe someday I can teach you how?"
"C'mon Mike this is hard enough. Don't laugh, it's embarrassing," she said. "The truth is… when I tried to suck him the few times that I tried, I would wonder what it would be like for him to shave down there." She started laughing hard as if she couldn't get a picture out of her mind.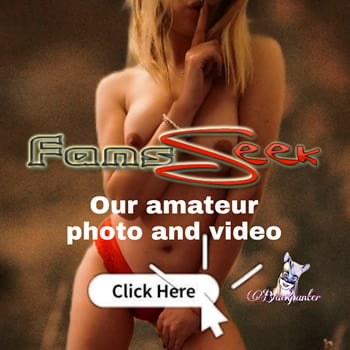 "Well that's pretty random, Melissa. It's called manscaping by the way," I said with a smile. "If you ever want to see what it's all about, I'm willing to take one for the team and show you." I smiled and waited for the slap that never came.