Due to the nature of my work I'm away from home a couple of times a month, this lasts for two or three days. Being married and having no children we were free to do what we liked, so I would take my wife on these trips, it means that whilst I'm working she can have a break and do some shopping.
Were both in our early forties, my wife Debra is about 5` 6″ tall, long auburn hair with a great figure, her tits are 36 DD's, these were a 40th birthday present from me, not the big balloon types but a nice pear shaped, her ass was fantastic, pert and shapely.
It had been arranged that I would meet her in the hotel bar that night after work, to spice up our sex life we would play the dating game, she would pretend to be a slut wife who was out for the night to get fucked by a stranger. So that night unfortunately I was late getting back to meet her, as I walked into the hotel bar I could see Debra sat at the bar and she was talking with these two lads in their early twenties, one black and one white.
Over the years we had done a bit of swinging so I wasn't that upset at seeing her being chatted up, I was however curious to see what would happen, so I found a seat where I wouldn't be seen and just watched.
She was wearing a tight black cotton dress, V necked showing off her cleavage, I could tell that she wasn't wearing a bra because you could see her nipples clearly through the dresses thin material, black tights or stockings I couldn't tell, with high heeled shoes, she looked fucking great and my cock started to stir.
The lads were obviously trying too hard, they were getting nowhere with Debra, after about 5 minutes they both left the bar and headed to the bathroom, curious I followed them. They were both stood at the urinals as I went to sink to wash my hands.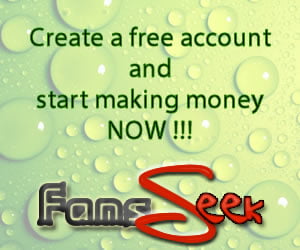 The white lad was telling his mate. "Man, did you see those tits, I'd love to get my cock between those melons, she'd be one hot fuck."
"Yeh I know what you mean, I bet she gives head, I wouldn't mind tickling her tonsils with my cock, fuck it's getting stiff just thinking about her red lips stretched around my black hose."
As I looked in the mirror I could see him turn to his mate and show him, it wasn't fully erect but it was impressive to say the least, I made a quick decision and spoke to them. "I know what you mean lads she does looks like one hot fuck, it's a pity that she turned you down"
They both looked at me, the black lad saying. "What do you know about it?"
"Well from what I could see, dressed like that she's here to get picked up. But you were trying too hard to impress her, how about you let an old pro have a go, see if I can't arrange a party for us all." I said to them.
They both looked at each other then smiled, the black lad spoke again. "OK it's a deal, I'm Vince this is Dave, how's this going to work?"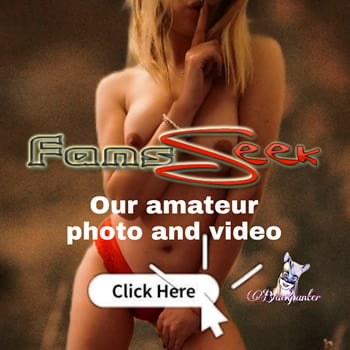 "Well Vince my name's Terry, you two go and sit down and watch for my signal, I'll go and charm her, I don't think it will be too difficult, she looks like a bit of a slapper."