She gasped from my choice of words but I wanted her to feel it deep inside of her mind as well as her body. Melissa put her head on my shoulder and spoke but I could barely hear her words. Her body started to shake before I heard the one word of concern.
"Condom?"
I knew she was just stalling so I acted as if I didn't hear her plea. On an earlier date she had told me she was taking birth control pills so I wasn't concerned with getting her pregnant. A condom could be flushed away with her infidelity and the memory of what she had done with another man. Melissa was thinking that a condom would be more sterile. The last thing I wanted was a clean fuck. I wanted her leaking her indiscretion for hours following our coupling.
Melissa's hips were still sliding back and forth although slowly while her pussy rubbed my aching cock, building herself to another inevitable orgasm. She finally rose and leaned back to grab my cock between her legs, pointing the tip at the opening of her pussy. Between our naked bodies, I could see the most erotic and my favorite view of all. Her hand was wrapped around my cock and her wedding ring was glistening from her juices. She was going to mount me with the hand that held her sacred ring.
Melissa started rubbing the head against her swollen opening, wetting it for her impending penetration. She knew what she had to do. I held her hips up and away so she couldn't just drop her pussy onto me. She wasn't able to just mount me to be done with the initial penetration like she would prefer.
"Ready, Melissa?" A pleading, nervous moan and a nod. "What kind of a girl fucks another man while her husband is away, Melissa? Who are you Melissa, tell me now and show me."
"A slut, I'm a slut. Ooooh god I'm being such a slut." She was whimpering now so I let go of her hips and allowed her body to drop onto me in one motion. My cock split her engorged pussy which yielded to another man's sex. Her juices splashed out against my balls adding to the soaking wetness that was already there. "Oh my god it's done. I don't believe I did it. I'm your slut now, please fuck me!" She demanded. Then she started moving.
"Oh my god…….." she screamed as she threw her head back and ground onto my dick. Back and forth, up and down, thrusting her pussy onto her new fuck toy. "So Goooood!" She started fucking me with an intensity that showed how much in heat she really was. Melissa couldn't stop herself from acting out in the lust of her own debauchery of giving herself to another man.
Closing her eyes tightly, she kept saying, "I'm a cheating slut, fuck me" over and over as if she was trying to reprimand herself for giving in to her own deviant desires. Melissa easily reached multiple orgasms screaming and moaning like a whore in heat. "I'm so sorry Kevin. I'm so sorry for being a slut. I need this so bad. Fuck me, fuck me!!" Then she yelled during yet another orgasm with an extramarital cock inside of her cunt, "RUIN MY SLUT PUSSY!…"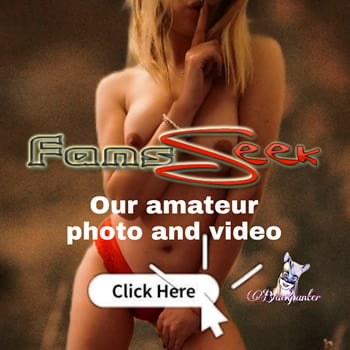 I was no longer in control. My body was being used like a piece of meat, as if it were her personal dildo. I didn't mind one bit. Her orgasms overlapped each other and just kept on cumming in huge crashing waves. Melissa fucked me hard, rising where my cock was almost out of her cunt and slamming back down again, splashing more juices onto our bodies.