I didn't hesitate, without any feelings of embarrassment I took one step back and gave my two sisters a show. They watched me jerk-off, mesmerized; Amanda had seen the finale before but not the act and this was totally new to Lori.
She didn't know it at first but I could see that Lori wasn't wearing panties either. When she noticed that I was looking she didn't cover herself, instead she slowly spread her legs, just enough to let me see her pussy. Lori didn't shave hers either. Amanda noticed and reached across and put her fingers on her big sister's pussy. Lori reciprocated and started rubbing Amanda; I could tell that it wasn't new to them.
I continued to slide my hand along my dick; slowly, to stop from coming. The girls were both moaning loudly sometimes watching me and sometimes looking at each other and sometimes even closing their eyes. Lori stopped and pulled off Amana's night gown, then her own; I saw their perfect tits for the first time in my life. Amanda's were a bit bigger than Tiffany's and Lori's were much bigger than her's but still firm. Any size, they were beautiful to look at.
They both touched the other's hard nipples. Lori moaned again when hers were pinched and pulled. My two sisters were naked too now, naked in front of me. The sight got me to the edge; no slow motion would stop me from exploding in front of them. Amanda could see it in my face; two more seconds and …
"STOP!" she yelled, she told me to stop masturbating when I was on the verge of orgasm. By habit of knowing they were always in charge of me I stopped immediately. I could have passed out. Only a small drop of cum appeared on my head.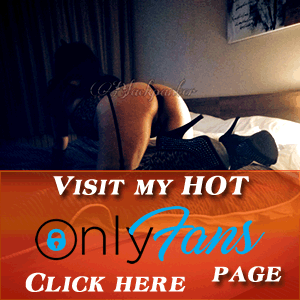 "Oh no" I thought, "Was this all a cruel joke to make me beg to cum? Or did they think we crossed a line we shouldn't have?"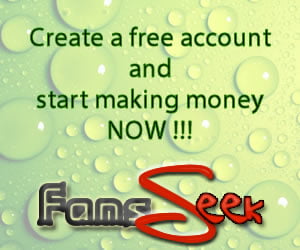 "I know we said we wanted you to do what you do in the shower, BUT" Amanda said.
"BUT??" I thought "oh no".
"But" she continued, "right now I want to see something else. Show us what you did to mother in the kitchen".
"What? REALLY!?" I asked, not believing her.
"Please" Lori finished for her.
I knelt down sitting on my feet; Lori sat at the edge of the bed looking down at me. Her face was flush; I could see the anticipation and her excitement. I looked between her legs at her wet pussy. Amanda set her face right next to mine, one hand on my head and the other resting on her sister's thigh. I leaned forward and inhaled deeply as my body took in the sensation of having Lori's pussy on my tongue.
"Oh My GOD" she screamed, "he's better than you Amanda". I ate my step sister's pussy while her sister watched closely. I could see through the corner of my eye that she was playing with herself. Lori held her legs straight up as I worked on her. The feeling of her wet lips against mine was so erotic, my cock stayed erect wishing it could take the place of my face.