Hi friends, this is the second part of Moupriya fulfil her submissive fantasy with a Dom man in newyork along his hubby Part2 in this story you will come to know what happend on next day if u have not yet read the 1st part then go threw that then read this part.
Then next day at 5.30am he wake up & called me I also wake up get fresh Mark took out a long jacket told me just to wear this nothing else .Now I will take you to show you new York early morning. so I wake up & went to the wash room which Is just beside our bed but there was no wall there was a transparent glass with white colour curtain which he was already removed last night i get fresh he was smoking a cigarette and was watching me and was taking few pics i get fresh and came out from washroom then wear the jacket he was select for me to wear. After that we went out of the hotel .Manoj was till sleeping deeply.
We went somewhere he shows me the Newyork many place then we went to a cafe for breakfast there we had tea. There we were gossiping in different topic. Finally I ask him why he make me expose to the room service guy last night .He reply you are amazing I love to expose you and feel you people regret for shout on me last eve for came bit late, which I know you people also want to be. U look amazing you must show your beauty to every 1.
I get mixed filings I look down. he also told me you people was told me u want for 24 hours but I will not return your passport until the last moment when you people will return to India. so till then I am yours master your my bitch and your hubby Is my dog. You people are going do all just I want nothing else. I told him please not to do like that. Manoj will be not like that but In my mind I was confused what to do should I make him stop or let him do all he want .He told me shut up u have submissive me yours passport visa tickets everything along with both of you last night don't u remember or what ? I keep silent.
After complete our breakfast we was walking that area Mark took me to a sex toys shop i was so shock seen all those as 1st time I went to a sex toy shop there was many things Mark make me buy a vibrator,a remote vibrator dildo ,a normal dildo, a spanking scale 4 handcuffs ,2 blind folds ,and few more toys. I was thinking now what is his plan last night he was make me so so so wild I don't know now what he will do? I was thinking that and was enjoying and bit scared also.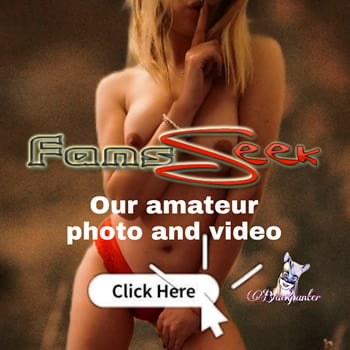 Now we were coming back to our hotel from a highway road. Where 2 big lane and forest was both side. We was crossing from there I was got pee so I told him please take me some where I can do pee I got badly .after going few away he stop the car told me to get out of car I was confused but I did then he told me to take off the coat go near side of road then do pee come back to cab and wear the coat .I was getting so shock so shame . but I was no option also as I was got pee very much so nothing to do I have to lessen to him .Finally I open my coat get nude In the road went to the side of road pee there .He took few pics of my there .