Suddenly we listen the sound of some1 opening the door with key from outside. We saw Mr Mark was come back. I gave him a smile & ask him where was u gone? He told I have much other duty also Bitch so I went there.
Manoj also talk to him a few then Mark ask us why both of you are in bikini & jockey I was told to stay nude till I want.
We told him you was not here so. He Told us you both has broke my rule now both of you will be punish for this. Now get naked & come to me in dog & bitch position he was sitting in the couch we was in the bed,
without asking him anything we went to him in our 4 feet's then he open his jeans he was in a half pant he told us to lick his feet we start lick his feet for a long then he told Manoj to like your wife pussy & ass hole while I was licking his feet & legs while he was taking some 1 in his phone then I was getting mad to take is big dick in my mouth I was tried also two times but he slap on my mouth after that he push me & while taking on his mobile he went to the balcony then again he call us to him instruct us with his figure in the doggy pose we again went to him there he took out his dick & instruct both of us to give him a blow job Manoj was hesitating but I push Manoj head for suck mark and give Mark max satisfaction
Mark complete his call & hold both of us head from back pull our hairs & he start insert his dick once in my mouth & 1ce in Manoj mouth then he made us suck them together. while doing this suddenly the bell rang he told come in the hotel room service guy was came to clean the room he enter the room & saw we both hubby & wife is completely nude sitting on his feet & giving him blow job.
Then after the room service guy gone. Mark came in Manoj mouth & then mark told to Manoj split my sperm in your wife mouth .after that he stand & hold our hairs & tie the lash in our neck make us walk in our 4 feet's like a dog & a bitch to the every corner of our room like last night Mark was making me walk .then he took us to the washroom he went to the tub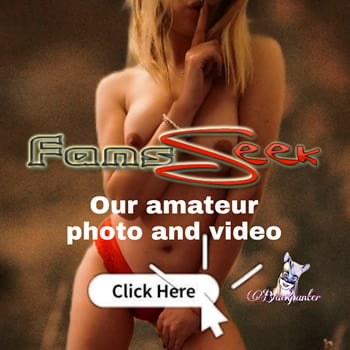 Told us to give him his mobile & to do sex in the washroom floor me & Manoj we start kiss each other and mark again start record us in his mobile sit in front of Manoj start suck his dick his ball and keep saying Manoj your dick is so small I don't like your this small dick I love mark sir dick and Manoj was feeling so hot as I was sucking Manoj small thin dick then Manoj make me lie down in the washroom floor and start suck me harder I was moaning aaaaaaaaaaaaaaaaaaaaaa ooooooooouuuuuuuu mmmmmmmmmm yaaaaaaaa harder Manoj please fuck me harder . lot then Manoj start put his dick in my clits and keep me fuck i was feeling good 1st we was doing sex in the missionary position in the floor then in doggy pose and then again in missionary pose finally after Manoj came inside me we was sitting in the floor he came to us & pee on both of us & he start laugh & told us you dog & bitch remember yesterday you both was shouting on me now you both are my pee slut we both say him we are sorry master please don't make us remind that and make us feel embarrassment .he told complete your shower & come to the room we did as per his instruction we don't have any other option also. so after complete sex & shower we came out.