I get so horny I think to let's give some more pleasure to mark so I pull my hubby head & Insert his dick in Manoj mouth everybody was shock but later mark also like that he then force Manoj to suck him & told me to suck him together mean he was lying In bed & me & my hubby was sucking him. After some time my hubby was also start sucking him all over from his own which I got so shock. Then he wake up told my hubby to suck my pussy i lay in missionary pose my hubby Insert his tong In my clits.& mark was fucking my moth deeper and deeper with his giant juicy dick i was not avail to moan also .aaaaaaaaaaaaaaaaaaaaaaaaaaaaaaaaaaaaauuuuummmmmmmmmmmmmmmmmmmmmmmmmmmmmmmmmmmmmmmmmmm..I was not able to moan also in pleasure properly.
Was simply dying. Mark told to Manoj fuck this bitch in this doggy style & then he lie In bed & I was In doggy style my hubby was banging me & I was till sucking his dick. & moaning like uufffffffffffffffff yaaaaaaa yaaaaaaaaaaa yaaaaaaa
but my body was need of mark dick that time .after getting bang from mark I was not licking my hubby's small dick then I told please o my master you bang me please so many times then he told Manoj to lie In bed me to sit In Manoj mouth so that Manoj can suck me In doggy style & then mark start fuck me so nicely hardly & sum time while doing that he was taking out his dick from my pussy & Inserting to my hubby mouth forcefully then & I was sucking my hubby & I was screaming also uuuuuuuuuuuuuuuuuuuuuuuuuuuuuuufffffffffffffffffffffffffffffffffffaaaaaaaaaaaaaaaaaaaaaaaaaaaaaauuuuuuuummmmmmmmmmmmmmmmmmm fuck meeeeeeeeeeeeeeeeeee fuck meeeeeeeeeeeeee I am yours slut used me like a bitchy slut am all yours like this was shouting & saying & finally when he understand he will cum he Insert his dick In Manoj mouth & cum & told Manoj to don't threw that give my cum in your wife mouth hubby split Mark sperm to my mouth .
After that we all went to the bathroom for shower there was a big round bathtub we went there we 3 sit In 3 different side. Just beside our tub there was a big transparent glass window by which our washroom can be seen from outside very clearly mark open that windows curtain manoj was going to say him no but I stop manoj .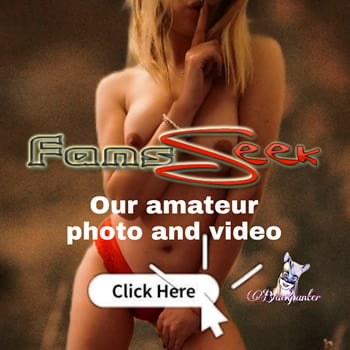 Now we was drinking & taking shower then he told u both are just awesome. Manoj told you are very kinky type we was not expect so much you will be. Mark told you are kinky you suck my dick .Manoj get shame then mark directly put his1 feet on Manoj chest & another leg on my boobs & told us to lick his toe finger
We feel very humiliating but don't know why I start & told Manoj also to do. then we both was liking his toe figure about 15/20 min mark was getting so pleasure he was almost sleep after a long time he told us to suck his dick together until he comes then we both start suck him together Finally he came In tub only.
after 2 minute he told you people take shower I am done he came out from the tub but again he told to come to him he pull both of us hair from back took our face near to his dick I thought he want to make us suck him again but he start doing pee in our face body all over & he Lough & gone to the room & rub his body & get ready we was so blank not understand what to say or what to do.