While having our breakfast he told lets have our breakfast then we will go to the pool which cans b seen from our balcony down. we love to swim so I say very excitedly yes . we complete our breakfast .& mark told me just to wear the overcoat and inside a bra panty set and Manoj also to wear another over coat Inside a jockey which he was wear.. From laundry he called and ask for 1 more over coat for Mark that he wear.
Then we all 3 gone to the pool. after we reach there we came to know we cant go to the pool with our dress we have to hire dress .so from there mark took a half pant for him and for Manoj he take a short pant .For me he took a bikini which Is to cover my boobs and panty which have string only cover my pussy nothing else. I feel shame Manoj told no change It mark told shut up u dog who gave you rights to speak on me. She will wear this only. I get bit afraid and Manoj also so he doesn't say anything else and we did change.
Then came to the pool but no one was looking to me weirdly everyone was busy among themselves, that make me bit confidence I understood it is normal here but till I was feeling shame. then we all jump to the pool there we swim after few time I don't understand how from my back side mark was came and he just pull and my bra get open and before I could understand anything he threw that away from pool. I was so shock Manoj was not seen only what happen I put my hands in my boobs and tried to cover them and told Mark please give that he told there are 2 foreigners old lady also who was lying In the pool rest chair without bra and was taking sun bath. You was told me few hours back you will do all I want what happened now? I turn back and saw2 foreigners old lady that and understand its normal here and I am not In India.
Make my hubby also understood that then we 3 swim there for few time after that we all came out from pool like that and I took the bra which mark was thrown away and we took 3 rest chair 1 side mark lie then me then Manoj. I was lying there only In my panty I was telling mark to plz let us go from here he told no not now when I will want then. after a long again we went to pool swim for few more minutes there without my bra only In panty many people was seen me there then we came out and went to our locker and mark told not to wear us the court only me to wear the inners not to wear the coat both of us we do as he told.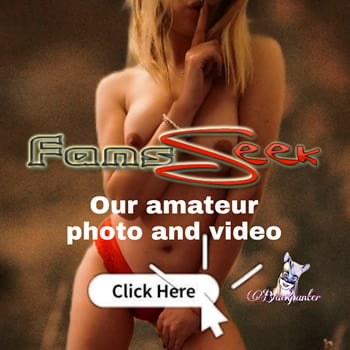 we return the bikini which we hire for going to pool & I was coming In my own inners which I was wear below the coat .now from the hotel lobby I was walking In my bra panty Manoj In jockey then we get Inside the lift after few moment mark was standing of my back he directly insert his hand in to my panty and start crashing & figuring me deeply i start moan o mark please don't do here please please lets go to room and there you do whatever you want to do with us please i was start moaning ummmmmmmmm umm aaaaaaaaaa aaaaaaaaaaaa
he told Manoj dog how do u like all ?Manoj say i was never expect this. Mark told to my hubby dog open her bra .he say not here again please. Mark says my order is order do as I say ask her she also want this? My hubby ask me do u also want to open I was going to say no but I just look In to mark eyes & I don't know what happen to me I told him yes please open then mark told open It dog & then Manoj open my bra In the lift only he start press my 1sIde & told Manoj to press another side they start kiss In my neck & was fingering me so badly Mark was make me so wet I get so horny .our floor came open the lift we came out I cover my boobs with my hands and ran to my room .
I only myself open my panty told Manoj also to open his jockey we get nude .then mark told me to give Manoj blow job I was sucking my hubby dick . Honestly to say after suck mark so big giant size big fat juicy dick I did not liking my hubby dick much.
so I start tease Manoj saying I want to suck our master dick he have so big your Is so small like this Manoj was telling Mou don't say like this you like my dick all time .please suck me Mark was lying In bed his1 side I was sitting & another side my hubby was there watching.
but In that time I went near to mark dick & start lick kiss his dick top of his pant and was begging to Mark please give me your dick master please Mark was not allowing me to take out his dick from the pant so i was kissing licking rubbing my face on his dick and was keep begging and by another hand was stroking Manoj dick finally Mark open his pant i start lick kiss suck rub my face in Mark dick