The parts about Debbie wearing extremely revealing clothes in Denver are true. She let guys look up her skirt and down her blouse. They did push her nipple out of her bra. The did pull her skirt up her ass, even when she was commando. The did dry hump the fuck out of her cunt and ass on the dance floor. They did feel her bra-less tits through her sheer blouse and panty-less ass through her thin skirt. She did dance commando in the cage. I chose the name "Steve" because Debbie cheated on me and cuckolded me for two years with my friend Steve. I chose "Bob" because he operated a rafting company and Steve pimped Debbie out to many of his customers. I chose "Shirley" because she was the young neighbor girl I introduced to sex. Debbie did not suck cock or fuck in the dance club. I think!!
I met Debbie, when she was eighteen, in a small mountain town in Colorado. Long blondish hair, almost to her waist. Hazel bedroom eyes. Gorgeous face, with sexy lips and a mouth that looked like it was begging for a hard cock to suck. Big, ski jump, 36C tits. Her aureoles are about two inches in diameter. Her nipples about 3/8″ in diameter and 1/2″ long when aroused. Her waist is 26 inches and her hips 37 inches. Lying on her back, naked, you can see her abs and rib cage. Her pubic mound is extremely prominent, so much so that her clit is accessible without her spreading her legs! She can be fucked without spreading her legs! Her pubic hair is sparse. Her legs are shapely and her ass firm and round, just a tad large proportional to the rest of her body, with the exception of her tits. She has sexy size 6 feet.
Upon asking around town about her I found out that she was a virgin and that a lot of guys have tried to fuck her, without any luck. A few had felt her tits and ass. (After we were married she admitted to putting a shy family friend's [Mike Mosburn] hands on her tits and letting him feel her tits for about a half hour while she made out with him. She had on a thin stretch knit bra she'd worn for the occasion and let him get his hands under her blouse. She said she like being felt up and usually wore a padded bra and that Mike was the only guy she trusted to play with her nearly naked tits and not rape her or tell everyone in town what she'd let him do, and how much she'd enjoyed it. She had on thin white cotton shorts and a thong and he played with her ass.)
I asked a chick I was fucking (Cheryl Hawkims) about Debbie. She didn't like her, said she was a cock tease and too good to fuck around. She said there was a rumor that Jack Timer (Debbie's senior year boyfriend) had gotten Debbie's cherry but that she denied it. Cheryl loved to fuck. I was one of a few guys that would eat her cunt. Maybe because she fucked so many cocks. I love eating pussy! Cheryl could deep throat me. She had ski jump tits, bigger than Debbie's. But they hung a little. Debbie's didn't. They were perfect. Cheryl liked it up her ass. I'd never gotten into anal. A couple years later I wished I had! Cheryl had long, sexy legs, tall at 5′ 10″, but a flat ass. She was pretty.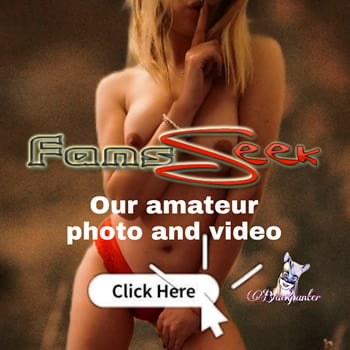 I took Debbie out twice before I kissed her. The third time we parked and made out. I got to feel her tits. The fourth time I got her blouse open and bra undone and felt her naked tits. She said no one had ever done that before and it felt good. I told her she had the most magnificent tits I'd ever felt. Two dates later we were on my bed making out. She let me dry hump her and strip her from the waist up and see her with the lights on. She told me to look at her. I told her how exquisite she was and she loved it. I kissed her and felt her tits and sucked them. My hand found its way between her legs. She was HOT and her pussy was gushing! I slipped my fingers up the leg of her shorts and caressed her pussy, lovingly, through her soaked panties. I put her hand on my hard cock and she stroked it through my pants while I stroked her pussy.