Still in our embrace, I tenderly caressed her tits while she continued jerking me off. We collapsed on the bed as we heard Sylvia and Eddie careening down the hall toward Sylvia's bedroom. They were obviously still entwined in passionate embrace. A door slammed and Donna was maneuvering her lips onto my erection again. She was breathing so hard that she could only take one cycle on my cock before she had to surface again to suck in oxygen. She was frantic and my cock hardened further. Between breathes, she mumbled, "Oh my God, I love your cock." She plunged down again and pulled back up and gasped for air.
I maneuvered her around so her sex was moving toward my face and then she got what I was trying to do and that made her even hotter. She pulled off my cock and swung one leg across my head and settled her pussy down on my face. She looked down between her dangling tits to watch my tongue push into her. Her head snapped back as her hips dropped. She immediately groaned out, "Oh Jesus." I couldn't breathe and I had to lift her hips up. I took a huge breath and she understood the issue. She went back to my cock and I was driving my hips up to meet her descent.
I heard Sylvia wailing and I realized that her bedroom must be right next door. I was too involved in my own ecstasy to pay much attention but the sounds of Eddie's and Sylvia's sex did add to the atmosphere. I was sure that our noises raised their passion too.
I drilled my tongue in Donna's pussy and flicked the tip on her Clitoris and I even gave her a rim-job even though she had previous indicated that she didn't do that. She groaned hard on my cock and pulled off all together as she screamed loud and long. I could feel the tension building in her and then she pulled back and screamed as she frantically began rocking and rolling her sex on my face. She flooded my face with her juices as she went silent and gasped. Then she held her breath for what seemed forever as her pussy pulsed on my tongue. When she started her descent, I flicked my tongue on her clitoris and her wail matched her sister's.
My hard cock was left on its own for too long and I flexed it hard. It slapped Donna in the face and brought her back to the moment. She giggled and grabbed it and her lips forced their way down my shaft. I groaned hard and gently lifted my hips. As fantastic as her mouth felt at that moment, I was thinking that I'd like to roll her over on her back and fuck the living daylights out of her.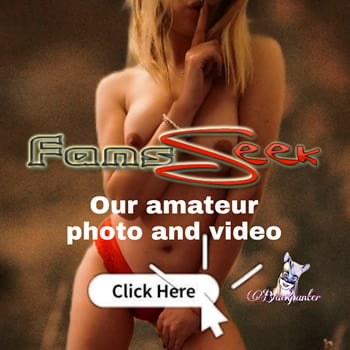 I heard the constant "OH.. OH.. OH's" from Sylvia's room and I knew they were fucking. I flicked my tongue through Donna's pussy again and she came up off my cock in a groan. I took the opportunity to roll her off me and with her on her back with her head at the foot of the bed, I rolled up onto her. She was thrilled with this sudden turn of events and she tried to spread her legs, but my knees were outside her legs so she couldn't. Her hair was spread out across the bed and she looked like an Angel with that lascivious grin on her face as she looked up at me. I held my body weight off her with my arms between hers and her chest. She raised her arms above her head and grabbed the footboard as she lifted her hips up searching for my cock.