I was expecting that Donna would want another round before she went to work, but I woke to her kiss on my cheek. I started to get up but she pushed me back down. I could see that she was dressed for work. She said, "Stay as long as you want. Next week?"
I came fully awake and sat up. I mumbled, "Absolutely." She sent me an air-kiss and she was gone. I sat there for a while and then remembered that Sylvia and Eddie were next door. I hadn't heard a thing from them. Normally, I would just get dressed and go, but I had Eddie with me so I laid back down expecting to wait until I heard some kind of activity from them. I fell back asleep but was woken again. I don't know how long I'd been asleep, but Sylvia was chanting, "OHH. OHH.. OHH," in the obvious throws of sex. Her headboard was rhythmically banging against the wall and my cock was at attention in moments.
I had a moment's thought that I should go over and join them and I was certain that Sylvia would have been all in. I was just as certain that Eddie would not be. Eddie and I had always been competitive in all things, except girls. We both were terrible with girls. I got up and dressed and rummaged around in the kitchen looking for some way to make coffee. I finally gave up and wandered around the house to amuse myself. The rooms that I hadn't been in before were just as spectacular as the ones I'd seen. If I could pick the house up and take it to the city, I could sell it for tens of millions of dollars. Here; they would be lucky to get one.
I went back to the kitchen to make another run at figuring out which of the appliances made coffee. I was looking at a promising candidate when I heard bare feet padding across the tile floor. I turned to see Sylvia, dressed in a floor length, chenille robe. Her face was still flushed with sexual exertion. She said, "Oh, hi Jack. Good morning. Let me guess, you're looking for coffee. She came over and pressed herself against me and stretched up and kissed me on the lips. I gently kissed her back. "What a night, huh Jack? I'm sure Donna told you that I haven't dated much since my operation. I guess I wasted a lot of time. I should have trusted the doctor."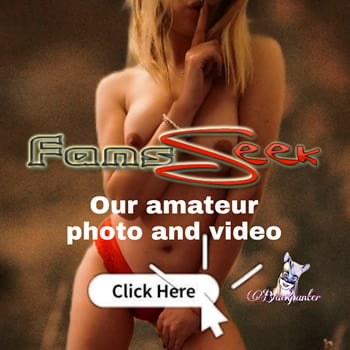 As she was saying that, she reached behind me to an appliance that I had been looking at when she came in. "It's an espresso machine. It took me forever to figure out how to use it and make a cup that was drinkable. Donna is better at it than me. She uses the same machine at work so she has a lot more practice." I watched her prepare and decided that a tiny little shot of espresso was certainly not worth the effort.