Donna turned in her seat to watch Sylvia sucking Eddie's cock. The fingers of her right hand went to her pussy and she leaned on the console and reached her left hand to my crotch and pulled down my zipper. Eddie heard my zipper and sat up and said, "Just don't kill us man. I doubt that heaven could be better than this." Sylvia giggled around Eddie's cock and he fell back against the headrest.
Donna pulled my cock from my pants and scooched up higher on the console and pushed her head down between my body and the steering wheel. I slowed down and started paying particular attention to the road as Donna's lips pushed down my shaft. I pressed my back into the driver's seat to give her more room and to prevent me from dropping my head back against the headrest and loose concentration on the road. Donna used her tongue and lips to work my cock.
I was sharing my concentration on the road with my view of Sylvia's head bobbing in Eddie's lap. Then Eddie pulled his head off the headrest and lifted his hips and exclaimed, "Fuck baby. Here I come." She didn't even slow down until Eddie had fired his many shots of cum into her mouth. She gagged once but didn't pull off. She gave no indication that she was swallowing, but she must have. When he was done, she pulled off his cock and sat up and looked at my face in the mirror as she ran her tongue around her lips and wiped her chin with her fingers and then stuffed them in her mouth.
Sylvia leaned forward and looked over the front seat to watch her sister sucking my cock. She said, "Suck that big cock baby sister." Donna got giggling and had to pull up off my cock and collect the wad of saliva that came with it. She smeared the saliva around my shaft and pushed back down again. Sylvia leaned in close to my ear and whispered, "Give her a big load Jack. She loves cum."
I slowed down further as my balls began to boil. I was so close and I wasn't trying to hold it back. It built higher as my muscles seized. I had to consciously pull my foot off the accelerator as my legs went stiff. Then I groaned hard and blew my load into Donna's mouth. She kept blowing me until my last salvo was deposited. My muscles relaxed and I could control the accelerator again. Donna held my spent cock with her lips and began lashing it with her tongue. She finally pulled back and said, "Yumm. She noticed Sylvia leaning over the seat watching and Donna stretched up and kissed her sister and pushed cum into her mouth. Sylvia accepted it willingly and then sat back and swallowed my load. She grinned at my reflection in the mirror.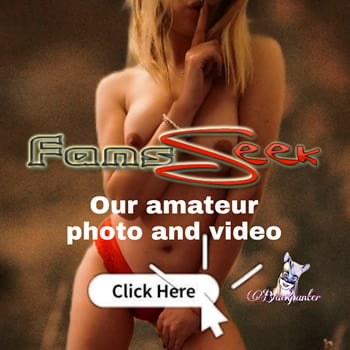 Sylvia sat back and put her inside foot up on the seat and started strumming her fingers through her sex. She pulled one hand out and sucked her fingers into her mouth. Eddie moved his knees down to the floor and pushed his face between Sylvia's thighs. She spread them wide and then gasped and expelled the sudden surge of air in her lungs. Eddie had his head buried deep and I couldn't believe it when I heard him motor-boating Sylvia's pussy. Sylvia exploded in laughter but she held on to his head. He did it again and Sylvia burst out laughing again. Eddie pulled back and I could hear him laughing too. Then the laughing stopped and Sylvia was moaning from Eddie's attack on her clitoris and pussy. She had an incredibly sultry look on her face as she pushed her hips up at Eddie's face. Donna turned in her seat to watch. I had a good view in the rearview mirror.