I bent down to gently kiss her. Her lips had much more passion. She was in heat and she sucked my lips to hers and her tongue probed my lips and ran along my teeth. My tongue joined hers as they entwined. Donna moaned into my mouth and when I pulled back, Donna followed my lips up and then she muttered, "Oh God Jack. Fuck me. Please fuck me." She tried to spread her legs again indicating that I should get between them, but I had other ideas.
I sat up and gazed down at her gorgeous face and body and pulled my raging hard cock down toward her sex. She watched me as she gasped for oxygen. She lifted her hips toward my cock and I guided the velvety crown, sloppy with saliva to the top of her sex and pushed it down over her clitoris and into her pussy. Her hips pulsed with the contact on her clitoris and then she let out a low pitched, demonic groan as I pushed inside her. With her legs pressed together, the sensation was different; for both of us. She moaned out, "Oh fuck, Jack. That's … Oh my God. Yes. Yes. Right there. Oh Jesus. Yes." I rolled my hips to drive my cock in and out of her as I gazed down at her haloed face. Her eyes were shut and her mouth had formed an "O" as she moaned continuously as I plowed her depths.
I was distracted for a moment when Sylvia, next door, screamed into an orgasm and Eddie was right behind her with a loud, "UUUUUUGGGGGGHHHHH." Even in her state of bliss, Donna smiled up at me when she heard Sylvia and Eddie. I flexed my cock hard to get her back with me and she groaned and flexed her vaginal muscles in response. She grinned at me and then her grin was gone and replaced by an odd expression as she ever so gently rolled into her orgasm. I watched in amazement as her head and torso seemed to levitate off the bed. Every muscle in her body clenched tight. I couldn't even begin to describe the look on her face. She definitely wasn't looking at me. It was like she was looking past me at God himself. She held her last gasping gulp of air in her lungs. Her torso suddenly dropped and her hips pushed up with enough force to lift me with them. I kept on fucking her even though she appeared to not notice.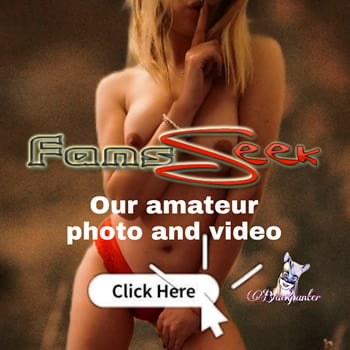 Then her hips collapsed and she exhaled explosively and gasped another breath in and held it only for a moment and then expelled that too. Her eyes suddenly became aware of me and she let out a frighteningly loud scream and her pussy began clamping hard on my cock. She yelled out, "OH MY GOD. FUCK ME. HARD. GIVE IT ALL TO ME. NOW." I ramped up my pace and I was pummeling her. She grabbed my ass-cheeks and tried to force my hips to work faster. I'd never experienced anything like this before. She was gasping air in and out at a furious pace. She had a frantic look on her face and then I suddenly exploding cum up my shaft.