When I hung up, Eddie said, "You're an ass-hole." I nodded and started laughing. He knocked his beer can against mine and joined my laughter. I showed Eddie to the spare bedroom and he unpacked his duffle-bag. We slowed down the drinking. I was putting my stamp of approval on him for Sylvia. I didn't want him to embarrass me by turning into a sloppy drunk before we even got through dinner.
We spent the rest of the afternoon catching up with the years. There wasn't much for me to say that he didn't already know. I had basically lived the life of a monk until this summer and I left out all the recent news about my sudden flood of sexual encounters. I was afraid he'd never leave if he thought he'd get in on that.
After some ironing of Eddie's rolled up civilian clothes we climbed into my Nissan and drove to Donna's house. When we pulled into the driveway, Eddie whistled as he looked up at the massive house. The BMW and Jaguar sat in the driveway. Eddie looked from the house to me and said, "Jesus Jack-O. You've really slipped in it this time."
I laughed and got out. Eddie followed as he scanned the house from end to end. Donna met us at the front door. As usual the 'Clark Kent' waitress had morphed into her superhero alter-ego. She was stunning and Eddie whistled again when he saw her. She giggled at Eddie's antics and took my hand and kissed me. I introduced Donna and Eddie to each other. Donna said that she was glad to meet him, again. Eddie took her hand and kissed her on the knuckles. Donna giggled again. "Come in. Sylvi will be right down." She led us to the study that was just off the foyer and leaned in close to me and whispered, "This will be the first date Sylvi has been on since her operation. She fought me on it but I won; this time. She's been a 'cat-on-a-hot-tin-roof' all afternoon. She's been into the booze a little."
Eddie went straight to the bar as he looked around the huge room with twelve-foot coffered ceilings and mahogany paneling. Donna whispered to me again, "Since last week's foray into sex with you, she has gained confidence that she can enjoy sex. Even though the doctors said that nothing would be different after her hysterectomy, she was convinced that she would never be satisfied by sex again. So, if she becomes a sex maniac again, it's your fault." She discreetly squeezed my crotch and went to the bar to provide Eddie with assistance.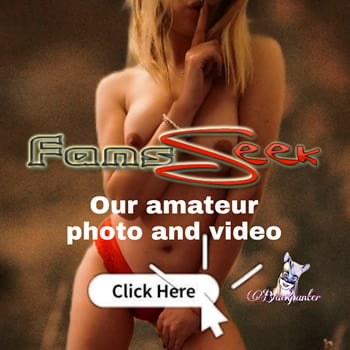 I had to adjust my erection and had my hand on it through my pants when Sylvia walked in. She grinned at me and came over and said quietly, "Every time I walk in here, your frigging with your dick." I chuckled and went with her to the bar. She was even more stunning than the last time I saw her. Donna was right about the booze and I suspected that it was a bit more than a little. She was acting a little giddy, which was better than her usual disposition.