I eased my cock out of Janet to her displeasure and moved back in behind Divi. The second my cock made contact she drove herself on and she didn't wait for me to pick up a pace. She was immediately forcing herself on and off. She began whimpering as her orgasm rolled over her like a Tsunami. Janet watched and smiled back at me as Divi's body went spastic. Her hips literally snapped forward and back as her torso slithered in undulating motion in opposition to her hips. Her fucking motion became erratic and I took it over as she screamed, "OH fuck Jack. YES. OH MY GAAAWWDDD. YOUR KILLING MEEEEEE." Her shoulders were bouncing off the headboard as she frantically tried to get her hips back in the action. I continued to fuck Divi until she settled down from her climax.
I was struggling to keep my orgasm back. I still had to satisfy Janet and she would be madder than a wet hen if I had cum in Divi and left her hanging. I had no doubt that even if I had cum in Divi, I'd still have a hard cock to finish Janet off. I eased back away from Divi and extracted my cock from her randomly clenching pussy. She whimpered in complaint and tried hard to hold on to my cock with her pussy.
I moved back to Janet, who was grinning back at me. Divi turned her head on the headboard to watch me fuck Janet while she gasped for oxygen. Janet's palm was working on her sensitive clitoris as all four fingers strummed her pussy. I pushed my cock in to take their place but she grinned at me as she pushed my cock back and pivoted her hips down. The message was unmistakable. She wanted me to fuck her ass. Divi couldn't see Janet's fingers pushing me toward her anus but she could see the sultry grin on Janet's face.
My cock was slick from Divi's juices and I gently placed my glans on Janet's anus. She immediately pushed back as I pushed forward. The impish expression on Janet's face disappeared and she gritted her teeth and pinched her eyes shut. Divi looked from Janet's expression to my face and then grinned and said, "Fuck her ass Jack." I nodded and pushed a little harder.
Janet pulled her hand from her sex and reached both hands behind her to spread her ass cheeks as she balanced her shoulders on the headboard. Janet was groaning from the pressure and when my cock eased inside, Janet's constant groan changed to "Jesuuuus." I stopped to let her adjust for a moment. She was the first to move as she gripped the headboard and pushed back at me. She was careful and my cock slowly disappeared in her ass.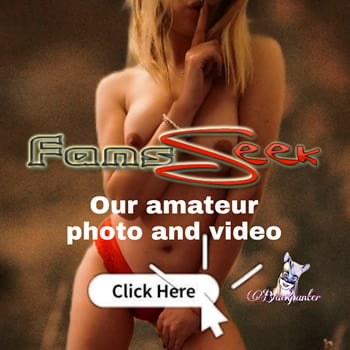 Divi couldn't stand it anymore and she turned and dropped to the bed and scooched in behind me on her back. I spread my legs further to accommodate her. Moments later, Divi was sucking on my balls and pushing them around with her tongue. When I started fucking Janet's ass, Divi had to abandon them. She just pushed herself further underneath me and attacked Janet's clitoris and pussy. Janet screamed at this combined action and joined the fucking motion and in less than a minute, Janet was screaming into her orgasm. I could hear Divi slurping up Janet's juices. I continued fucking Janet's ass. The pressure and heat on my cock was incredible and I could feel my balls boiling. My cock hardened and Janet knew I was about to blow. She really started slamming her ass back at me. Every muscle in my body seized tight as the pressure built. I realized that I was gritting my teeth and when I felt myself going over the top and my muscles released, it was the most glorious feeling as cum exploded from my cock into Janet's ass. I groaned out, "UUNNNGGGAAAHHH," followed by a wheezing sound that sounded like "FUUUUCCCCKKKK."