I heard Eddie in the foyer yelling, "Where is everyone?"
Sylvia giggled and yelled back, "We're in the kitchen." Moments later the hinged door from the dining room opened and Eddie stuck his head through the gap. He smiled when he discovered that he'd found the right room. He came in and kissed Sylvia as she hustled around the kitchen. "Espresso?" Eddie grinned and nodded.
Eddie and I were both dressed as we took seats on the barstools on one side of the island. Eddie couldn't take his eyes off Sylvia as she worked. To break the silence, Eddie said, "This is an incredible house. I got lost."
Sylvia had her back to us as she pushed some handled gizmo into the machine. Eddie was staring at her ass as Sylvia said, "I've lived here all my life so I kind of take it for granted."
Eddie's eyes broke away from Sylvia's ass and he looked around the modern kitchen. He said, "This kitchen is a contrast with the rest of the house which is like one of those ghost story houses. Is this house haunted?"
Sylvia giggled and turned around to face us. "I guess it's normal for people to assume houses like this are haunted because of the movies. This house was actually used for external shots in a movie about a haunted house. I've seen and heard strange things over the years but I never felt frightened." She pushed two tiny cups of espresso across the bar and smiled at both of us. She leaned forward and put her elbows on the island and watched to see how we liked it. Her robe separated and we both had a full view of Sylvia's breasts. She noticed where we were looking and she looked down. She pulled her robe back together but she didn't hurry. She said, "I guess you've both seen these, so no big deal."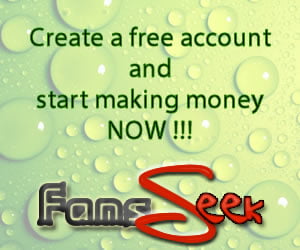 Eddie took a sip of his espresso and chuckled as he responded, "They're spectacular if you don't mind me saying."
Sylvia giggled and flashed her robe open and then closed it just as quickly and said, "If you want to see them again, you'll have to ask me out again." Eddie nearly choked on his espresso.
"Fuck. Uhh. Sorry. Damn Sylvia. When? Right now, is good for me." Sylvia burst out laughing at the urgency expressed by Eddie's voice.
"Let me recover for a few days. I'm not used to this."
Eddie turned to me and with the same urgency said, "When do you see Donna again? Next Thursday? Fuck, I can't wait that long." Sylvia and I both got laughing. Eddie was frantic. His eyes flashed from Sylvia to me trying to figure out what was so funny.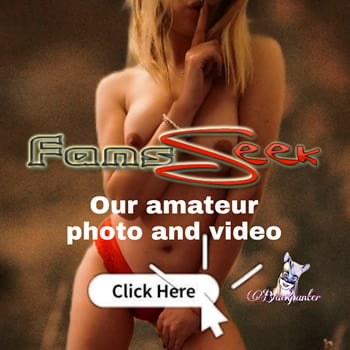 Sylvia walked around the bar and pushed her body to Eddie and stretched up to kiss him. She said, "How about Saturday. We'll figure out something to do." She had a sultry smile on her face. His face was still red with embarrassment at whatever it was that got us laughing. He grinned back and bent down and they kissed again.