I ran my hand through Divi's sex to make sure she was ready. As expected, she was soaking wet from her encounter with Janet's skilled tongue. I laid my cock down in the crack of her ass and pulled back slowly. I applied pressure to it with my hand as it dragged down across her anus to her pussy. She flinched as my glans hesitated at her anus and she looked back with a sultry expression. I bypassed her pussy and found her clitoris. One of her hands came off the headboard and her fingers went to her sex. She found my cock and pulled it up firmly against her clitoris and rocked herself back and forth on it for a moment as she groaned hard.
Janet was getting anxious and said, "Alright all ready. Get on with it." Janet had never liked the preliminaries. Divi did, but she relented to Janet's urgency and guided my cock back to her pussy. When I pushed the knob inside her, she dropped her face to the headboard and let out a loud groan as she rocked her hips to a position that suited her best. Janet grinned at Divi's reaction. I gripped Divi's left hipbone and reached my free hand into Janet's sopping wet pussy. Janet's grin morphed into long moan as I pushed my middle finger all the way in.
I got in a rhythm with my hips fucking Divi and my finger fucking Janet. They were both groaning and all three of us were breathing like we'd just run a marathon. Divi wasn't moving as I plowed forward and back. Janet was gripping the headboard and rocking her body to drive herself on my hand.
I fucked Divi for a couple minutes and then I eased my cock from her. She whimpered and complained for a moment and then she pushed her fingers back into her sex to keep the action going. I moved in behind Janet and she removed her hand and grabbed at her tits. I pushed my slick cock in under her sex and dragged it up along her clitoris and pushed into her pussy. She immediately emitted a long groan that stopped when I was pushing on her depth.
Janet turned to look at me and said, "Fuck me little br…" She stopped herself before she finished the word 'brother'. She glanced at Divi to see if she had noticed but Divi was busy driving three fingers in and out of her pussy and gasping for air. I gripped Janet's hips and drove my cock in and out of her as she began chanting, "OH MY GOD. OH MY GOD. OH MY GOD," with each penetration. She started pushing back wanting more and she flinched a few times trying to get every inch of me inside her. She muttered, "God damn Jack. Way better than Frank. I love your cock. Always have."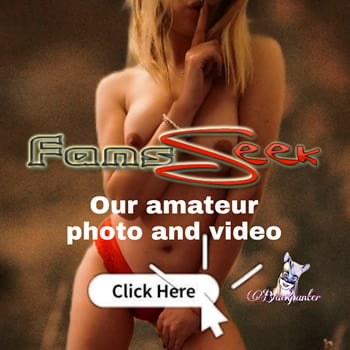 Divi picked up on the 'always have' and she looked back at me with confusion on her face. I knew right away what she was thinking, 'What the fuck does 'always have' mean. You supposedly just met her here on the lake.' Divi didn't press the matter. I knew she would get into it later on. Right now, she was rapidly approaching an orgasm and she blurted out, "Jack. I need you in me. I'm gonna cum."