My cock was bobbing out in front of Miranda and she sat down on her feet and pushed my cock between her ample tits. She let a long string of saliva drop from her lips to her cleavage for lubrication and then pushed her tits together with the heels of her hands and folded her fingers in to hold her tits and my cock in place. She grinned at me and started an amazing tit job. She bent her head as low as she could so she could drop her lips over my glans each time it came out of her cleavage. She looked up at me and said, "Jesus Jack. Your cock is even better than I imagined." I smiled at her as she dropped her chin down to resume her tit job and blow job combination.
The guy sitting beside me getting his knob polished was watching Miranda's ministrations and moments later he blew his wad in the woman's face who had just pulled off to get a breath. She took two shots to the face before she could get her mouth back on it again. She swallowed with each shot as the guy held her head down tight on his cock as he gritted his teeth and humped up his hips with each shot. She didn't object and when he was done, he released her and she pulled back with a huge grin on her face as she smacked her tongue around her lips and pushed what cum she could find on her face into her mouth with her fingers. Then she turned to watch Miranda working my cock.
The woman said, "Hey Miranda. Do you mind?" Miranda pulled her head up and looked into my eyes as the older woman pushed her head down between Miranda's face and my stomach and sucked my glans into her mouth as it came up out of Miranda's cleavage and then popped off the end as it disappeared back between Miranda's tits. The sensation was incredible and I let out a long, loud groan that amused Miranda.
The woman beside me, who had been grinding her sex into the guy's face was suddenly all over the place as she was rocked by her orgasm. The guy moved back away from her and a long stream of squirt followed him back. He was trying to catch her fluid in his mouth. That was enough for me and my orgasm charged in at full steam and I let loose of many powerful streams of cum. The older woman sucking my cock took what she could handle and pulled back. The rest splattered off Miranda's chin and sprayed everywhere. Miranda kept up her attack with her tits and let out a screech of delight as she was covered with my cum. The woman sitting beside me got covered too and she was laughing as she rubbed my cum into her skin like it was body lotion.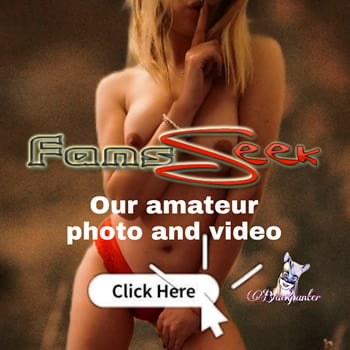 I took the moment of downtime to check on Eddie. Some new guy had moved in behind Rita and was fucking her doggy style. She was groaning and had abandoned Eddie's cock. Another woman took the opportunity and led Eddie to the kitchen. She slid up on the bar and was hanging her head over the edge as Eddie fucked his cock down her throat while fondling her mega-tits. A younger guy came over and spread her thighs and was tongue fucking her. She was writhing all over the bar. Eddie looked over at me and grinned as he gave me a thumbs-up signal.