Eddie said, "Awesome. I see why you have the binoculars." Then the guys body pulsed forward and he braced himself against her tits to keep from falling and then he pulled his cock back from her mouth and started jerking himself off as he shot jizz all over her face and chest. Eddie said, "Fuck, that's hot." I didn't respond. Eddie's binoculars turned back to Ashley as she was rolling up her yoga mat and stood. She waved to her fans and cat-walked across the yard and up to her deck.
I said to Eddie, "Find a spot through the leaves and watch what she does now." He grinned and did as I suggested. As usual, Ashley pulled the top of her yoga outfit down and flashed the boat parade to beeping horns and hoots and howlers.
Eddie said, "What an incredible set of knockers. They look real but I doubt that they are." I shrugged. I'd been up close and personal and I wasn't sure either. Suddenly, Eddie pulled his binoculars down and said, "Fuck. She made me. She just grinned at me and pushed her tits up together at me and threw me an air-kiss."
I chuckled and said, "Don't worry about it. She catches me looking all the time. She's a show-girl. She loves the attention." I was half expecting that Ashley would be ringing my doorbell to check out the new guy but she didn't show.
I told Eddie that he could do his thing but I wanted to get back to my routine. I was tired of entertaining him.
Eddie nodded and said, "That's fine." He looked over at Jacob's house but Ashley had gone inside. He spotted my Kayak and said, "That Kayak looks fun. Can I take it out?"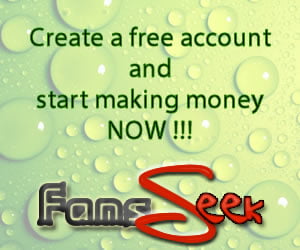 "Sure. Knock yourself out. Do you think you know the lake well enough to get back?" He looked at me with a smirk and headed down the stairs to the yard. I watched as he gingerly eased himself into the kayak and then started paddling toward the channel that would lead him past Frank and Rita's house. I wasn't surprised. That was the only part of the lake he had been on.
I picked up my e-reader and laid back in my chair. The sun was hot and the humidity was high and I started sweating just sitting there. I stripped off my tee shirt for a little more comfort. As usual, my eyes grew heavy and I dozed off. I hadn't put on my watch so when I came awake, I didn't know how long I'd been out. Eddie wasn't back yet so I figured it couldn't have been very long. I got back into my book and an hour later, Eddie still wasn't back. I was getting a little concerned. He wasn't an experienced Kayaker. If he turned it over, they're very hard to get back into again.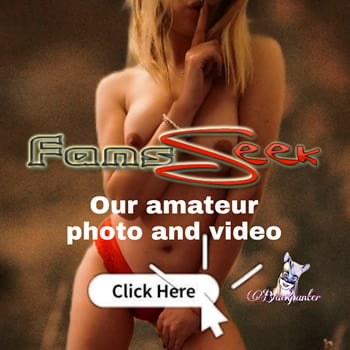 I decided to take the pontoon boat to check on him. It didn't take long to find him, or rather, find the Kayak. It was tied up to Frank and Rita's dock. Their car was not in the driveway. I shut off the motor and drifted to a stop twenty feet off their dock. Everything was quiet and then I saw Eddie's head just over the deck-railing. He was obviously sitting in a chair. He wasn't moving and he didn't seem to realized that I had showed up. I got out the set of binoculars that I keep on the boat and scanned Rita's deck. With the naked eye, there was nothing going on. Eddie was just sitting there. With the binoculars, I could see between the balusters and Rita was kneeling between Eddie's legs with her head furiously bobbing up and down in his lap. I could see his hands on the top of her head. The closely spaced balusters blocked much of the action but I got the jist.