Rita pulled herself off the table and scrambled around to give me a hug and kiss. I introduced Eddie and Rita to each other and leaned down to Rita's ear and whispered, "Eddie doesn't know we're cousins. Don't say anything. Okay?" She giggled and ran her fingers along her lips like she was zipping her lips shut. She reached down and unzipped my fly and pulled my rock-hard cock out in the air and went to her knees and sucked it into her mouth. She noticed Eddie's big cock and took it from his hand and started stroking it with her right hand as she fondled my balls with her left.
I was watching Rita sucking on my cock and didn't immediately notice another woman come up behind Rita until she said, "Rita, darling. You can't have all of them at once." I looked up and it was Miranda, the owner of the Marina. She looked at me and said, "So, Jack. We're finally going to hook-up." She was a fairly attractive woman but I had no idea that her body was as spectacular as the naked body standing behind Rita. Her breasts were big and firm. She had a slight stomach pouch, probably from childbirth. I introduced Miranda to Eddie. He nodded at her but his attention was on Rita's hand.
Rita pulled off my cock and said, "Hi Miranda. He's all yours for the moment but I want him back." Rita shuffled her knees toward Eddie and replaced her hand with her lips and Eddie's head rocked back on his neck as she pushed down his shaft.
Miranda reached down and took my saliva-soaked cock and said, "Let's find someplace more comfortable." She led me through the maze of bodies spread across the floor and furniture. Frank was on his knees driving his cock into a younger woman's pussy sitting in a chair with her legs draped across the arms. I didn't know her. She wasn't at the previous party. She was really enjoying Frank's cock. He waved as I went by. I dutifully followed Miranda's lead. The only vacant spot available was in the middle seat of the three-cushioned sofa. A woman, who I recognized from before, but I couldn't remember her name, sat on the left end with a guy's face buried in her pussy with her hands planted firmly on the back of his head. A guy sat on the other end with an older woman's lips attached to his cock. I noticed that Jimmy and Rachel weren't there. Rita had mentioned that he had been banned because of his violent tendencies.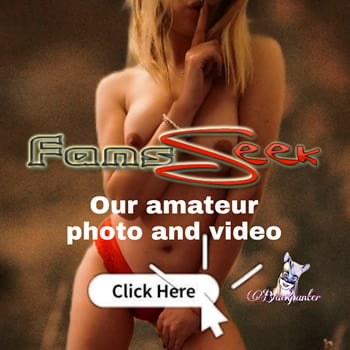 Miranda pulled my shirt off over my head and then unfastened my belt and yanked down my pants as she pushed me down on the cushion and dropped to her knees. She spoke to the guy eating out the woman's pussy. He just grunted an acknowledgment. Miranda reached over and grabbed his erection and jerked on it a few times. That got his attention. He pulled out of the woman's pussy and said, "Hey, Miranda. Great party," and then he went right back to work.