The kid opened his eyes and immediately dropped to his knees when he saw me. I plainly heard him yell, "Fuck. How long has he been there?"
Rachel turned her head slightly to answer his question in a voice loud enough so we both could hear, "I don't know, but I know he has a cock that can get me off." She wagged her index finger at me again. I shook my head to decline her invitation.
I yelled over, "Thanks for the invitation Rachel but I can't. Your boy-toy will be up again in a minute if he even got soft. No worries, mate." I chuckled to myself as I realized that Sarah's Aussie accent had gotten into my brain. She turned around and pulled the kid to his feet and made a big show of sucking his still hard cock into her mouth. She turned her face toward me with his teen-aged every-ready cock pushed into her cheek and gave me a thumbs-up signal. I finished myself off in a wad of paper-towels and turned the boat around and headed for home. I came upon Eddie paddling the kayak in the same direction. I slowed and asked if he wanted a lift. He declined and I continued on home. Fifteen minutes after I tied up to the dock, Eddie eased up to the dock.
He figured that he'd just stand up in the kayak and step onto the dock. I could see it coming as the kayak began rocking under him and he went into the water. He came up spitting water and stood up in the shallow water, wiping water from his face. The kayak was still upright and floating away. He grabbed it and tied it to the dock like he had found it. He came up on the deck dripping wet and said, "Well, that was refreshing."
I pointed at a big plastic box with a hinged lid behind me and said, "Towels in there." He lifted the lid and pulled one out. He stood behind me and stripped down naked and was about to wrap the towel around his waist to dry off when Ashley's voice from next door yelled out, "Nice cock." He turned and realized that he was standing in a gap in the leaves along the back wall of my garage that looked right over onto Jacob's deck. Ashley was sprawled out on her lounge chair watching between the balusters of her deck. She stood up and walked into her kitchen. She was completely naked and Eddie's cock lifted in response to that vision. He waited as he dried off, hoping that Ashley would come back out. She didn't and he gave up and went to his room for another set of clothes.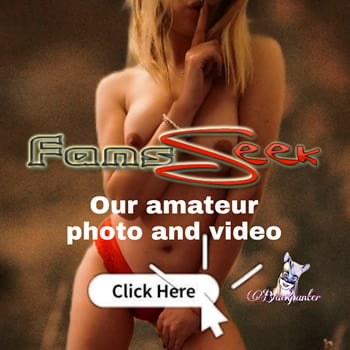 When he came down, he asked if Ashley had come out again. I wasn't paying attention and I shrugged my shoulders. Eddie muttered, "You're no help." He went back in the house and came out with a couple beers. I readily accepted it but I had no interest in sitting around drinking all afternoon and since he was taking Sylvia out tonight, I thought it better if he stayed sober.