Sarah looked back at me and motioned me closer. I knew what she wanted and I positioned my glans on her anus. She immediately flinched and moved forward and then pushed back and held her position as I pushed my cock into her ass. Her mouth opened in a silent scream and then she went back to her, "AAAHHH AHHHH," chanting. I pressed forward, ever ready to stop if Sarah gave any indication that she was in pain. I didn't have to stop and Eddie and I were fucking Sarah relentlessly. She screamed loudly but not in pain. She was in-heat and throwing her head from side to side as our cocks slid past each other over and over again.
Sarah was quick to burst into an orgasm and we didn't slow down. Before that climax finished, she was into another one. She was screaming, "YES… YES.. YESSSSSS. ONE MORE. OH GOD. GIVE ME ONE MORE." She was frantically trying to get into the action and she got her hips moving onto Eddie's cock and off mine and then the opposite. This saved Eddie and me. Our cocks weren't sliding along each other anymore. That pressure was driving me to my orgasm but at the last moment I got a reprieve as we both stopped and let Sarah fuck herself into delirium. She got her third orgasm at the same time as Eddie and I exploded into ours. I could feel Eddie's cock alongside mine as he blew his load. I'm sure he could feel mine too.
Sarah collapsed forward onto Eddie's chest and pulled her ass off my cock. She groaned and yelped when I came free. Cum fell from Sarah's gaped-open ass and ran down Eddie's balls. We were all gasping for air as Eddie wrapped his arms around Sarah's back and held her tight. I went to the bathroom and got a wet facecloth to clean my cock and then pressed it to Sarah's dripping ass. Her sphincter was still gaping but not as big as before.
Sarah laid on Eddie's chest for quite a while. I watched his spent cock flop out of Sarah's pussy. I moved the wet facecloth down lower to catch all the cum falling out of her pussy. She was done. I had been wondering if we had enough manpower to finish her off. She was insatiable. I was amazed that another woman, even as sexy as Michelle, could keep Sarah satisfied with a tongue and scissor action or dildos. Sarah seemed to adore boomers.
Sarah asked if she could use my shower. She didn't want to go back to Michelle smelling of sex. She and Eddie kissed and he gave me a high-five as he went back upstairs wiping his cock clean with the wet facecloth. I looked at the clock and we had been at it for two and a half hours.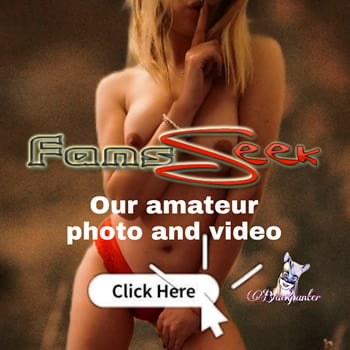 Sarah finished her shower and came back into my bedroom fully dressed. She crawled up on my bed and kissed me hard and with passion. She said that she and Michelle would be leaving in the morning. Rentals were usually from Saturday to Saturday. She kissed me again and then she was gone.