I had to be very careful about my response; both in action and words. I smiled at her and moved slowly to her and offered my arms. She pushed herself to me. I patted her on the back and rested my cheek on the top of her head. She whispered, "I love you."
I kissed her forehead and pulled back when she lifted her face to kiss me back. The last thing I wanted to do was disrespect her feelings. I said, "I know. I will always be here for you for anything you need. Okay?" I pulled back and we separated. I knew she wanted more but that wouldn't have been wise. I said, "Let me know in advance when your party is. Okay?"
Divi grinned and I could tell she was already planning the details as she said, "Good night Jack and thanks for everything." I threw her an air-kiss and she returned it as she closed the slider behind her. I returned to the game. It was in the ninth inning and the Sox were winning. I shut off the TV and took a quick shower before climbing into bed. I laid there with my hands behind my head staring at the ceiling fan. There must have been a full moon and it was bright enough to read by.
I laid there for a long time thinking about Divi and Priya and how they had come into my life. I developed an erection as I thought about them. My erection grew harder as Divi's friends flashed through my mind. Women's faces and bodies flashed faster and faster and then everything instantly stopped as I thought of Anna. This is when I always got morose and I braced myself for it. Then, my mental vision of Anna morphed into Donna, with her beautiful face, her ever-present smile and easy-going disposition. Then I realized that I was smiling. I relaxed my facial muscles and continued to relax with each breath until I drifted off to sleep.
I woke to the sound of tires on gravel and then the rumble of a throaty exhaust as the engine shut off. It wasn't Eddie's car. That was a certainty. I listened as two car doors opened and then quietly shut. I heard a female voice speak in a volume too low to make out and then a male quietly laughed. The front screen door creaked open and then quietly latched shut. It had to be Eddie and Sylvia. I listened as I heard them softly giggling through the living room and then slowly climb the stairs to the second floor. Then I heard what must have been heavy men's shoes followed by lighter women's shoes hit the floor.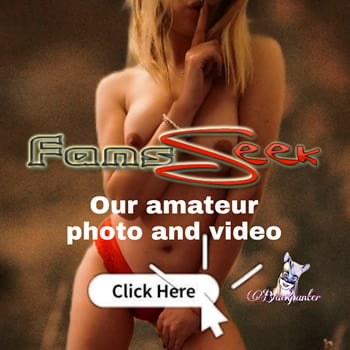 A muffled female voice said, "Fuck, Eddie. I'm so horny right now." She must have said that pretty loudly up there for me to hear anything one floor below, even though the spare bedroom was directly above me. The bed in the spare room was not of high quality. In fact, it was kind of rickety. It was here when I moved in. I put a new mattress on it and that was it. Now, I was finding out just how rickety it was. The headboard banged against the wall and apparently only three of the four legs were on the floor at the same time and the fourth was banging on the floor. I could hear them laughing. Then the moaning and groaning took over for about ten minutes and then the banging slowed and then stopped. Then the laughter started again and after the upstairs toilet flushed and the sink ran, I heard the female voice clearly say, "Good night Jack," and then more laughter. I chuckled to myself and with everything completely quiet, I drifted back to sleep.