Sarah knew I wouldn't last long and she pulled her lips up my shaft taking a hard vacuum as her cheeks caved in and then when I came free, a loud pop came out of her mouth. She grinned up at me as she stood and turned around between my spread thighs and leaned forward and pulled my cock down as she sat on my stomach. She dragged my rigid cock through her sex and her body spasmed when she touched her clitoris. She lifted herself and pushed her pussy down my shaft and groaned all the way down and so did I. Her pussy was tighter than I expected. Sarah's partner, Michelle, moved between my knees and pushed her face into Sarah's pussy and gently sucked her clitoris between her lips. Sarah's head snapped back and she let out a moan. Michelle was very careful not to touch my cock with her mouth.
Sarah began fucking her pussy up and down my shaft and was soon chanting, "OH.. OH.. OH." She shook her head and muttered, "Root. That's big." Her pussy had a tight grip on my cock and I couldn't help but get in on the action by rocking my hips to her motion. Michelle flicked her tongue on Sarah's clitoris again and she writhed in my lap and then she was cumming hard as she wheezed out a scream. Then she was holding her breath and she didn't make a sound as her back arched and shuddered. She was holding Michelle's face in her sex.
When she slowed down and started breathing again, she lifted herself up my shaft and grabbed my cock before it flopped back on my stomach. She dropped herself slightly lower and sat her anus down on my throbbing glans. I pushed my hips up and held my position as Sarah used gravity to help push her ass onto my cock. Her groan increased in volume and pitch until I pushed inside. Her groan evaporated into a hard exhalation as she continued down my shaft.
Michelle now had total access to Sarah's pussy and she took full advantage as she drilled her tongue into Sarah's vagina. I could actually feel Michelle's tongue on my cock. I reached around Sarah and cupped her pancake tits and palmed her nipples. Her hands came off Michelle's head and pressed mine hard onto her tits. She was gasping for air as she raised herself with her legs and let gravity slam her back down again. She was frantically fucking her own ass. There was little I could add to the motion.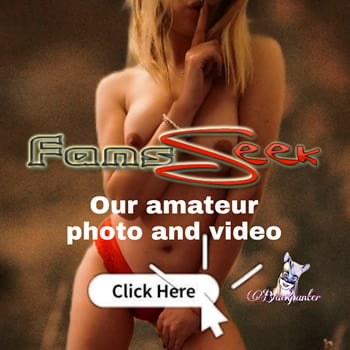 From across the room, Eddie groaned into another orgasm and everyone turned to watch him launch his jizz into Meg's mouth. She couldn't hold it all and she was forced to pull off. All of Eddie's remaining shots splattered across her chest where she had aimed his cock when her lips came off. Laura was right there scooping cum off Meg's tits and sucking her fingers clean.