We fucked each other like that for several minutes until she groaned hard and her muscles tightened. When I felt her release, her pussy began clenching hard and fast on my cock. My own climax was closing in on me but I wanted to drive her into a second orgasm with a short-stroke piston fuck in the missionary position. Without even waiting for her to recover, I rolled us over to my right. She was too oblivious to resist. Her thighs were still between mine and that just made for a tighter connection. I pushed my torso up on my locked arms and looked down at her beautiful face illuminated by my clock and I glanced at it. It was only a little past one AM. She was still clenching on my cock and she pulled her torso up to kiss me. In American English, she whispered, "Fuck me, Jack."
I fucked her hard and then gently. She liked it both ways and groaned hard with each transition. She was trying hard to drive her hips up to get even more. Sensuality radiated off her. She was intoxicating and my cock grew harder as she mumbled, "Fuck Jack. Give it all to me. Jesus Christ." So, I did. I gave her everything I had while still being cautious not to cause her any pain. She screamed so loud and shrill, the neighbors would have called the Police if I had any close enough to hear.
Her tight pussy was pulling my orgasm up to join hers and they both crashed over us at the same time. Sarah screamed again when my first salvo of cum launched into her. Her eyes flew open wide and her dark eyes were huge. Her lips opened for a moment and then she clenched her teeth as she seethed air between them. She clenched rapidly on my cock as I poured shot after shot of jizz into her pussy.
Then I heard thundering footsteps pounding down the stairs from the second floor. I had completely forgot about Eddie. He would have certainly heard Sarah's blood curdling screams. Sarah heard the footsteps too and quickly pulled herself together enough to say, "Oh my God. I didn't know anyone else was…" She stopped in mid-sentence and cringed when my cock spasmed at the same time as her pussy did. "Root," she said as she gritted her teeth again.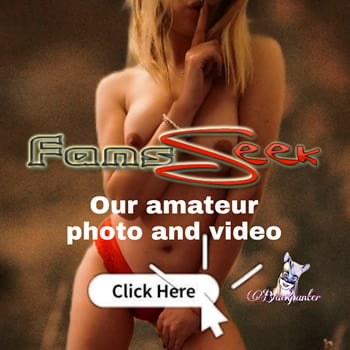 Eddie was at the bottom of the stairs and crashed into an end-table with lamp in the living room and then the bedroom ceiling light and fan came on as Eddie burst into the room. We all had to squint from the sudden bright lights. Sarah seemed to ignore the intrusion as she slowly rolled her hips up and down to milk every last drop from me. We had the covers over us from the waist down and my body completely concealed Sarah's torso and head. She peeked past me to see Eddie standing there at the doorway, totally naked with his cock steadily rising from the erotic scene in front of him.