I was certain that Rita would have loved for me to join them. She absolutely adored younger cock. I kicked the engine over and eased away and slowly passed Jimmy and Rachel's house next door. It didn't appear that anyone was home so I continued slowly on down the shoreline to the house that Mom and Janet had rented. There was a pontoon boat tied to the dock. The current renters of the cabin had probably rented the pontoon boat too. It was a beauty. Brand new and top of the line. It had a bar at the stern. I was admiring the boat and then an arm flopped up on the padded sundeck and then another. Then Rachel's head appeared. I was twenty feet away. Rachel was in total disarray. Her hair was everywhere. Her lipstick was smeared across her cheek. I shut off the engine and almost immediately came to a stop. Apparently, Rachel hadn't noticed me. She was gasping for air.
Rachel's torso appeared as she stood up. She was naked at least from the waist up. She let out a screech as she looked back behind her. Whatever she was looking at was out of sight from my position. I glanced at the binoculars but I was so close already, I opted not to use them. My cock was pushing on my shorts and I pulled up the leg and started stroking my erection.
Rachel's torso dropped down on the padded sundeck and then I saw someone standing up behind her. It was a well-muscled young guy, no older than eighteen or nineteen. He was concentrating on Rita and didn't notice me either. He grabbed her hips and thrust his hips forward. Rita cried out, "Oh Jesus. Yes. Yes." Her fingers were trying to get a grip on the Naugahyde upholstered sundeck. Her eyes were closed tight, which explained why she didn't see me. Her face was pointed straight at me. Her mouth was open as her lips formed an "O". She was chanting, "OHHH OHHH AAAH. OHHH," as the kid pummeled his cock into her in a standing doggy position. His eyes were closed tight too as he gasped for air.
From my position, I couldn't actually see the penetration but I didn't need to. It was an extremely erotic scene and the fact that I couldn't see the kids cock pumping in and out of Rachel's pussy or ass, I couldn't tell which, kind of made it even hotter.
The kid grunted and groaned and then wheezed out, "I'm cumming." He slowed as his ejaculation started. Apparently, Rachel hadn't got hers and she took over the action my slamming her ass back against him as she turned back to face him. She said something to him but I couldn't hear. When she turned back toward me, her eyes were still closed tight but she yelled out, "Fuck. Fuck. Fuck." She was obviously displeased that she hadn't got off yet.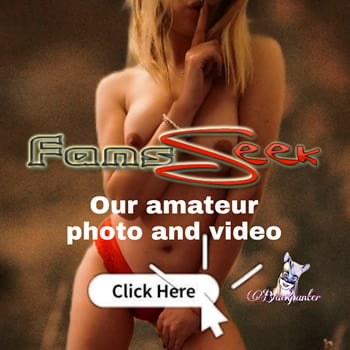 The kid's hips stopped and he pulled back away from her. Rachel's eyes opened and she was looking right at me. She wasn't shocked. She just gave me a sultry smile and flexed her index finger at me. She couldn't see my cock over the boat railing, but she could clearly see my arms moving as I stroked on my cock.