I laid flat and thought, 'That was an incredible blow job.' There was no denying that Sylvia had skills. I could feel my cock softening in increments. When it was completely soft, I threw my feet to the floor and went to the bathroom. I noticed Sylvia's Jaguar XKR in the driveway. I pulled on my shorts and went to the kitchen. I was making a cup of coffee when I heard Sylvia screech, "YES. YES. FUCK. OH MY GGGAAAWWWDDD, GIVE IT TO ME." Even in the kitchen, I could hear their headboard slamming against the wall. Their activity was raising my cock again and I carried my coffee cup out to the deck to give myself a break.
I looked next door to Jacob's. It was too early for Ashley's yoga antics. She probably wasn't even up yet. It was all quiet over there. I sipped my coffee and noticed that one maple tree right on the opposite shoreline was turning from green to peach colored leaves. Every year, that one tree was the first to announce the waning days of summer. I loved summers on the lake but hated winters. I didn't ski or snowmobile to entertain myself and I didn't enjoy reading inside as much as reading outside in the sun. I had no idea why there was a difference but there was.
The family of Loons were just off Priya's dock to my right. The chick was nearly the same size as the parents but was still easily identified by the dark brown colors versus the parents black and white. I smiled as the chick was still pestering the parents for food. When the parents ignored the chick's still high-pitched wheezing, the chick dove under and came up a minute later with its own fish. It wouldn't be long now before the chick would be learning to fly. The parents weren't graceful in the air and it was always humorous to watch the adolescent flapping across the lake struggling to get in the air. Over the years I had seen several young Loons get left behind to freeze in the ice.
The slider slid open and Sylvia and Eddie carried coffee cups out on the deck and sat beside me. Sylvia was dressed elegantly in last night's clothes. Her hair was wet and air-drying so they had taken a shower. Eddie wore a tee shirt and shorts and his hair was wet too. They were both taken in by the natural silence and no one spoke as we sipped our coffees and watched the Loons as they swam behind my boat heading toward the cove beyond Jacob's dock.
Sylvia was the first to speak, "I should be getting home." She looked at Eddie and continued, "I'll drive you back to your car." Eddie got up to get his sandals and Sylvia leaned over to me and whispered, "Thanks for this morning."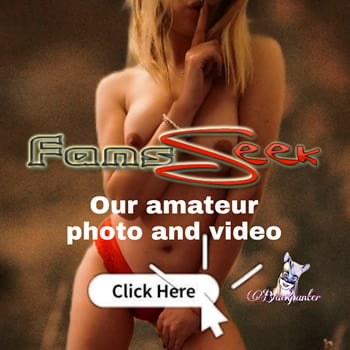 I chuckled and whispered back, "Thank you." She giggled and got up and handed me her coffee cup as she turned and headed for the breezeway. Eddie met her there and I listened to the well-tuned grumble of the exhaust from her Jaguar as they drove out. I could still hear the low-pitched grumble for quite awhile and then everything was silent again. There wasn't even the whisper of leaves in the trees.