Bill sank into a ratty old leather couch with a sigh, and Emily found herself standing in front of him again. The only other piece of furniture in what Emily supposed you would call the living room was a tv sat on the floor, set to a conservative news breakfast show.
"Ok, pull your pants down already," he ordered gruffly. Emily found herself tempted to just give in and do what he said.
"I really shouldn't, my boyfriend…"
"Oh shut up about your useless boyfriend already!" He reached out and yanked her pants down her legs. Emily gasped, but left her hands at her sides, unbelievably turned on at his domineering nature. "Oh shit, you're fucking dripping down there, you really are a slut!" She did nothing to stop him grabbing her shirt and pulling it up above her tit. He then put his hand back on his cock and began rubbing it again. Emily's eyes widened when she saw that it had gotten even bigger. "Almost there, why don't you give me a bit of a show and then I can show you?"
Emily waivered, then reasoned it really wasn't that much worse than had already happened and bent over a bit and shook her tits. Bill watched in awe at the way the teenage flesh jiggled, he'd never seen anything like it in his whole life.
"Ok, you ready to see it now?"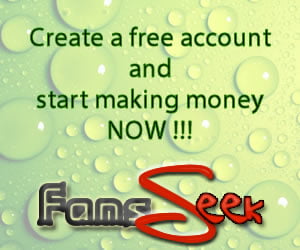 Emily silently nodded her head. Bill lifted his butt off the seat and then worked his pants down his thighs. Emily watched more and more of his cock come into view. Finally his pants reached the end and it flipped up aggressively, slapping into his fat stomach. Emily had a look of astonishment on her face, her mouth and eyes wide open in disbelief.
Bill grinned at her comedically shocked look. "You were right by the way, I did lie about it being eleven inches, it's actually thirteen, but most girls got scared when I told them that, so I started saying eleven instead." He continued slowly stroking his cock, enjoying watching Emily's big eyes following his hand up and down, looking like she was in a daze. Eventually drool spilled out of her open mouth, snapping her out of it. Bill laughed cruelly. "You can touch it if you want."
"Hmmm, I really shouldn't"
"Come on, it's not like your boyfriend is ever gonna find out."
Emily slowly reached out, knowing that this was definitely going too far, but unable to stop herself. She wrapped her fingers around the shaft, amazed at the rigidity. Her fingers only went about halfway around the circumference, and when she extended her thumb to get a proper grip she found it was still over an inch away from meeting up at the other side. She slowly stroked up and down, delighting in the feel of the veins throbbing under her hand. She then ran her hand up all the way to the head. It was about the size of an apple, and not a particularly small one either. His dick flared as she made contact with the more sensitive area.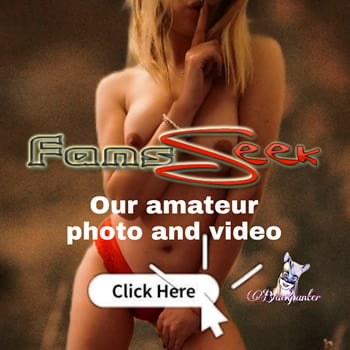 Bill groaned. Then, realising that he probably wasn't getting an opportunity like this again any time soon, he reached out his hand and placed it on her thigh. He started slowly feeling up and down her incredible thigh, delighting in the feeling of her supple skin. He slowly brought his strokes closer and closer to her pussy, until eventually he was trailing his hand through the juices dripping down her inner thigh.