Emily's face was now hovering right over Tom's cock, her tongue coming within a centimetre of grazing the head as she spoke. Tom was desperately trying to hold back the urge to cum, wanting nothing more than to feel her mouth on his cock.
"You're the only guy who's ever seen my nipples, do you think I should let one 'accidently' pop out next time I stretch? It could be dangerous, he might want to show me his massive cock in return, and then you know I'd have no choice but to sleep with him."
"Oh fuck!" Tom shouted. Emily's tongue was now mere millimetres of his cock, but he couldn't hold back any longer. "I'm about to-"
Emily quickly pulled her head back, as she continued to stroke his cock, pointing it straight up. He began to spurt his load, just missing her face. It shot up before landing on her hands and his thighs. Tom let his head fall back, happy for the release, but disappointed by not being able to hold out longer. Emily stood and walked to the sink to wash her hands. She returned with paper towel to clean Tom off.
They were both subdued for the rest of the morning as they readied themselves for uni. They headed across together, and Tom gave Emily a tight hug before they parted ways.
Tom began feeling more and more guilty as the day wore on, as well as ashamed at how turned on he'd gotten watching their gross old neighbour staring at his beautiful, young girlfriends body. By the time he got home knew he had to apologise to Emily and get rid of the new clothes. He didn't want to lose a girl who was way out of league by getting her involved in some gross fantasy of his.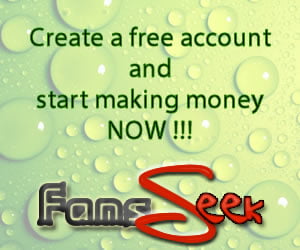 "Hey Emily, I'm sorry about how I've been acting the last week," he said as he walked into the apartment. "I think that maybe we should just throw out the…" He suddenly stopped as he entered the bedroom. Emily stood before him, dressed in the final outfit. The most daring one. The one which left half her butt and half her tits hanging out, and clung tightly to what it did cover.
"Oh hey baby, I thought I'd try on the last outfit my very naughty boyfriend bought me," she said sultrily. Tom looked at her in awe. She looked incredible, the snug bottoms allowing anyone watching to fully appreciate her perfect legs and abdomen. The top had the same amount of cleavage as the last one, but also allowed some of the outer sides of her breasts to be seen. It was also thinner and Tom could see the bump of her nipple. "Do you think Bill will like it?" she said, giving Tom a spin. The back of the bottoms definitely seemed to be designed for someone with a less impressive ass, as you could see a full half of her cheeks. Her sculpted back was almost entirely bare, crossed only by the thin elastic of the top.
Tom blinked in astonishment several times, before remembering what he had been saying just before. "You look incredible honey, but are you really sure you want to wear that on your run? Wear it in front of Bill? Maybe we should just stop this whole stupid thing."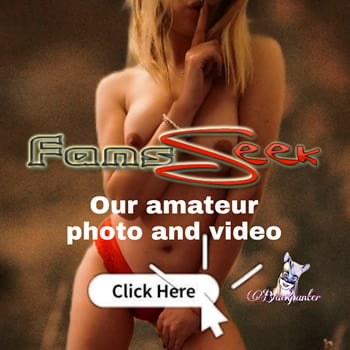 "Are you sure Tom? Is that what you really want? Because I will stop if you ask me to, but I've kind of enjoyed being able to do something to get you so excited," she said, eyes looking down at the ground nervously. "I love you Tom, and I know that I'm a bit of a prude when it comes to sex and have been taking my sweet time, so I was happy when we found something I could do for you." She lifted her gaze back up to meet his, and all his worry and self loathing instantly melted away as he gazed into her enormous eyes, feeling her immense love for him.