"Uh…sure…Carol." At that point I wasn't thinking much of anything, concentrating as her slippery, soapy hand slid along my shaft and she pulled on the skin on my ball sack. Mrs. B.—Carol—got on her knees and came face-to-face with my throbbing dick, pink from the steamy shower. I thought she was going to blow me, but she had another surprise for me.
"Jim, can I shave your cock and balls? Such a pretty dick should have more exposure. And it will make your cock look bigger—not that it isn't a perfect size right now."
Truthfully, I remember being terrified at this moment, images of a crazed black widow cutting off my cock with a straight razor. But, at 15, the prospect of a bigger cock, at least looking bigger, was irresistible.
"Uh, sure. I guess. Never thought about it."
"You'll thank me," she said as she stepped out of the shower, returning with garden variety paper scissors and a disposable razor. She snipped my pubes close with the scissors, not even taking a minute. Then she got a big handful of soapy suds and coated my cock and balls. In just a couple of minutes rinsed me with a handheld sprayer, revealing a totally bald, and, I must say, a more impressive looking penis.
"Waddya think?" Carol said, putting aside her tools and returning her attention to playing with my cock. She wrapped her lips around the head of my cock and swirled her tongue around it. Her other hand tugged at my balls. The fresh shave made it that much more sensitive. My dick did look bigger. And thicker for some reason. Carol slowly swallowed my cock until it hit the back of her throat. She gagged slightly, then pulled her head off.
"Have you jacked off today?"
"You're just full of interesting questions! No, by the way."
"Good. Then you'll have lots of cum for me tonight." With that, she began sucking my cock hard, dragging her fingernails across my taint and balls, stretching the skin. As her head bobbed up and down on my shaft, I grabbed her hair and pulled hard, making her motion stop. I pushed my cock into her mouth, she couldn't dodge me. When the head hit the back of her throat, I held her tight and pushed harder, trying to get my dick down her throat. Suddenly she coughed and gagged and I let her off my cock. When she stopped coughing, she said
"You are a fast learner! I want you to take over. Be rough. Do what you want." I took two handfuls of hair and began fucking her mouth hard.
"Suck it Carol. You want my jizz in your mouth? Suck it!" My trash talk needed some work, but Carol did as she was told and I knew I wasn't going to last long.
"Guh! Guh!! Guh!" Carol grunted each time my cock hit the back of her throat. Saliva dripped from her lips and my balls slapped hard against her chin with each thrust. I pulled a fistful of hair hard and held my dick in the back of her throat. Her lips almost touched my newly shaved torso.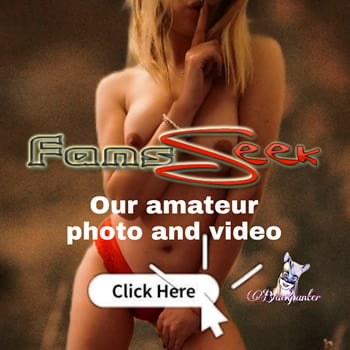 "Swallow it! Get my fucking cock down your throat!" I pushed harder and she took another inch before she gagged and started coughing again. She grabbed my dick and stroked it while she controlled her cough. When she slowed coughing, she locked my gaze with those eyes and stroked my saliva slick cock with both hands.