"Are you naked, Jim?" she asked playfully. At this point, another student pushed Mrs. B into the closet and closed the door locking us in. Mrs. B stumbled into my arms. Outside the students were hooting, laughing and pounding their desks. Mrs. B looked up at me. Rather than stepping back, she pulled me closer. We looked at each other a little awkwardly. My dick strained against my underwear.
"Uh, yeah…um…" I tried to say something. Nothing came out.
Mrs. B smiled up at me. "Well…?" She put her hand behind my neck, pulled me closer and gave me the best, most sensual kiss I'd had to that time. Definitely in the top three kisses of my life. I pulled her closer and reciprocated as best I could. I felt her naked leg slip between my legs, and she rubbed her thigh against my tortured shaft through my jeans. I so did not want to cum in my pants at that moment. Mrs. B. saved me. While still kissing me hard, Mrs. B. ran her hand down my bare chest and moaned softly.
"Mmmm…nice…" she whispered as she broke from our kiss and captured my gaze in the dim light with beautiful green eyes I can still see in my mind. She watched my face as her hand continued down across my belt buckle until she could clamp her hand around my cock through the straining fabric.
"Mmmm…even nicer…it's okay…" I reflexively flinched as she ran her hand along the outline of my cock.
"Sorry." Mrs. B. couldn't see me blush in the dim light. She grinned up at me. "No one ever touched me there."
"Well, Jim, that's about to change." I could feel her hand searching for my fly. The zipper made a soft ripping sound as she slowly opened my pants and reached inside for my stiff dick. "I am going to take care of this problem for you. You can't recite Shakespeare with a boner like this." She kept her gaze fixed on me as she slowly dropped to her knees while gently rubbing my cock. Once she got face-to-face with my member, she swirled the head with her tongue.
"You have a beautiful cock. Has any girl sucked it yet?"
"Uh, no. That was only my second kiss ever."
My cock is just under 7" but pretty thick, with a slight upward bend. Still watching my face, Mrs. B. cupped my balls in her hand and wrapped her lips around my trembling dick. I watched the head of my cock disappear into her mouth. Her mouth was warm and wet, and she rubbed her tongue along the base of the head. I'd like to say at this point I grabbed her hair and fucked her mouth for half an hour, but I was a horny kid. When her tongue touched the base of my cock, a thick stream of semen jetted into her mouth. I heard her swallow my cum, and I learned that a woman swallowing my load is about the sexiest sound around. Mrs. B. gulped down the next stream and the next as my youthful balls filled her mouth over and over.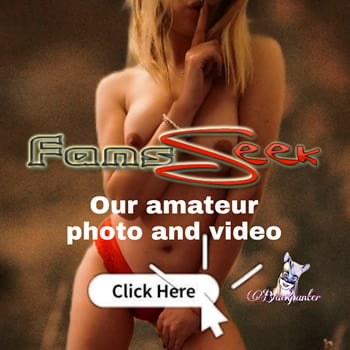 "Oh God Mrs. B! Shiiiittt! Fuccckk! Mrs.B!" I exclaimed in a whisper, knowing that the students out in the classroom could hear anything louder. My cock kept spewing cum into her warm mouth, and Mrs. B. guzzled down every drop. When my cock stopped shooting cum, Mrs. B. swallowed my entire shrinking dick, and then gave my balls a lick.