I hung up the phone and watched Carol lick and suck the length of my shaft. "I hope that taco is warm because I'm starving." Carol released my cock and slid back on the bed, spreading her legs. I climbed on the bed and put my head between her legs. She smelled amazing.
"Lick me right here," she said, spreading her pussy lips and touching her clit with one hand." "If you lick me here, I will be in heaven." I reached the tip of my tongue and just touched her clit, flicking my tongue gently. "Oh hell yeah…just keep doing that…" Carol grabbed my hair and held my face in her pussy. She ground her clit against my tongue. My face was covered with her juices. Her pussy smelled wonderful. I think I developed my lifelong love of eating pussy in that moment. "Mmmmm…ohhhh…oh God…mmmm." Carol moaned, her breathing becoming more rapid. She dug her heels into my back as she rubbed her pussy harder against my tongue and face. "Awwww…yeah…yeah…GOD!!" Carol's body tensed and thrashed, her back arched sharply as she came in my mouth. "Wow…oh my God…your tongue feels amazing." She released her grip on my hair and let me come up for air.
"Can I keep going?" I asked innocently. "I loved the feeling of making you cum."
"I came pretty hard. I don't know if I can do it again."
"Can I try?"
"Here, let me show you something. Give me your finger." Carol sat up, slid a finger inside her pussy and took my finger with her other hand. She guided my finger inside her and touched what I later learned was called the G-spot. "Rub right here, finger me here while you eat my pussy. I'll cum for sure." She smiled at me and pecked me on the cheek. "I'm so glad that you want to learn how to do all this. Your girlfriends of the future will thank me."
"I had always heard what a cool teacher you are. I had no idea how cool!"
"Well, you're my first and only student for this class. And so far you've earned an A." She laid back on the bed and lifted her legs, holding on to them at the knees. Her wet pink pussy was wide open to me. "Now eat me and make me cum again and you can move up to an A+."
I was on my knees when I slid two fingers into Carol's pussy. I watched her face as I found that spot and rubbed gently. Carol moved her hips slightly and ground against my fingers. I slipped my thumb between her labia and started rubbing her clit. I wanted to watch her face when she came, the way she watches my face when she makes me spew my load down her throat. She wasn't having it. She reached between her legs, pushed my thumb away and spread her pussy lips.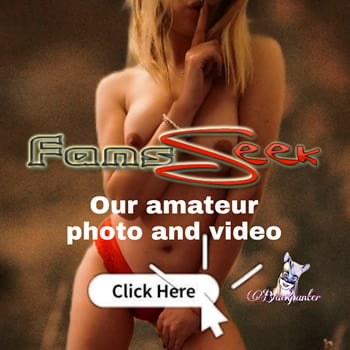 "Your tongue, mister. Lick my pussy." Keeping the teacher satisfied was always one of my goals, so I laid flat between her legs, put her legs over my shoulders and began licking and sucking and pulling on her pussy. I sucked her soft clit into my mouth where my tongue could reach every spot. "Oh God…" Carol moaned quietly. "Yeah…fuck yeah. Her pussy juices were coating my face and wetting the comforter. She took my hands and placed them on her tits. Her nipples were rock hard. "Play with my boobs. Be rough. Pinch, pull, tw…OW!" I must have pulled too hard. "Ow…that hurt…it's okay, don't stop. Just a little easier."