"Yum! Delicious!" she said, licking her lips. "Are you okay?" she was looking at me, now concerned. My legs were wobbly, and all of my blood was in my dick, but my body was glowing like never before.
"I'm fine…sorry…that was quick."
"Sweetie don't worry. I wanted your cum and we don't have all day in here. You'll do better next time." Next time? Did she just say next time? "Of course you can't tell ANYONE about this." Mrs. B. helped me arrange my toga and made sure my zipper was up. Students hooted when we left the closet.
"False alarm everyone," Mrs. B. announced. "Jim has pants on. I checked." More hooting and whistling. The rest of that class is a blur, but I must have done okay. I got an A for that assignment…
I don't remember a lot about the next couple of days. I couldn't shake the image of Mrs. B. on her knees gazing up at me while my cock pulsed a geyser of cum into her mouth. Not that I wanted to shake the image. I do remember beating my cock like it owed me money for days after the closet incidence.
Mrs. B. was very different, though. Our class only met once a week, but there were times when she and I would cross paths in the course of a day. I noticed that either she must have changed her path to avoid me or averted her gaze when we did cross paths. She did not appear to be her usual ebullient self. She was noticeably absent from her office during times I would usually drop in to say hello. I guessed the experience was not the life changing event for her as it was for me.
The next time our class met, I tried all period to catch her eye, without success. I dawdled after class to be the last one to leave. As I approached the door, Mrs. B. cut me off and closed the door, leaving the two of us face to face. She looked stern as she faced me. Still hot as fuck but stern.
"We have to talk," she said sharply.
"I didn't tell anyone!" I protested. "Promise."
"Oh, I know," she replied. "I would be fired or in jail or both if you had. We both know that shouldn't have happened and can never happen again. I'm sorry, I don't know what got into me."
"I'm sorry too. But I like you so much!" I said with typical juvenile lameness.
"Of course you do!" she hissed. "I just gave you your first blow job."
"Well, yeah, and, well, damn. But we kissed too. You liked it too, didn't you?"
"Yeah, I liked it too much, and that it why it's not going to happen again," she said with perhaps too much candor. I stepped toward her and hugged her. She put her hands against my chest as if to push me off, but then changed her mind and let me hold her. Her fingers played with the placket of my shirt. I lifted her chin to face me. "We can't…" She looked frightened but pressed her lips against mine as we shared another amazing kiss. I dropped my hand and cupped her pretty ass. She didn't resist. I slowly lifted her short dress and reached inside her lacy panties and caressed her baby smooth ass cheek.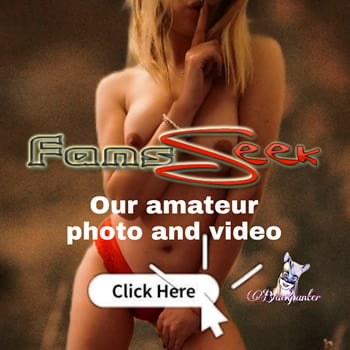 "Ohhh…" I kissed her neck as I ran my fingers along her crack. So soft, so smooth. I slid my hand around her hip and ran my fingers through her soft pussy hair. She pulled her head back and gave me a surprised look but didn't stop me. I think she even spread her legs a bit as I slipped a trembling finger between her moist labia. Warmest, softest most heavenly place ever.