"Ahhhhhh!" we exclaimed in unison. Carol locked her legs on the side of my neck and held me closer. "Don't move, Jim. Leave it all the way in. Shit you feel good…" I did as I was told, concentrating on not cumming. But her pussy made my dick feel better than it had ever felt before. I felt something near my cock and opened my eyes to see Carol, back arched, eyes closed, rubbing her clit. "Fuck me now…I'm going to cum…cum with me Jim…fuck me." I moved my hips and started slowly sliding in and out of her pussy. But it felt too good.
"Carol…shit…I'm going to cum…sorry"
"Give me your cum Jim…all the way in…cum inside meeeee!"
"Ah! Ah! Ah!" My balls contracted and my cock pulsed and my first jet of cum spattered against Carol's cervix.
"Yeah…that's it…yeah…fuccckkk!" Carol's muscles contracted around my cock as she came, holding me tight as I felt my cum gushing around my cock, running out of her pussy and dripping down my balls onto the island. We got quiet, hearing only the squishy sound of a dick fucking a cum-filled pussy.
"Oh my God that was good!" was the most profound thing I could muster. I suddenly understood that being "fucked stupid" was a real thing.
Carol laughed as her tight pussy squeezed my flaccid cock out on to the kitchen counter. "Why yes, Jim, yes it was good," she giggled in a mocking voice. "You're so cute." She pulled up her legs and put her feet on the counter, leaning back on her elbows. I was hypnotized watching my semen drip out of her fiery red hole. "You came a lot, didn't you?" She flexed her pussy muscles sending a healthy gush of cum onto the kitchen counter. "Next time I'm going to make you clean me up." Again with the "next time…" She spun over onto all fours and slid off the island. "But your cum is so yummy I want every drop." She leaned over and began eagerly lapping up my jizz. I moved closer behind her to watch her bobbing head. I slapped her ass a couple of times with my limp cock. Not missing a beat as she cleaned the island of my cum, Carol reached back with both hands and spread her ass for me. "Put your dick in my crack. I want you hard again. We're not done yet."
Of course I didn't refuse, but I had just cum twice, harder than ever in my life, in less than an hour. I was pretty certain there was no way I was going to get hard again. But I squeezed her ass around my cock and used her butt cheeks to stroke my cock. Carol moved her hips to help me slide, reaching between her legs to grab my balls. She finished cleaning the island and turned to face me. I bent down and kissed her, and she plunged her tongue into my mouth. It was a sticky, sweet, salty mixture coating her tongue.
"That's what it's going to taste like when you clean my pussy next time."
"You keep saying next time…" She gave me a fake pouty face.
"You don't want to fuck me again?"
"Well, yeah, but…"
"You'd rather go back to trying to finger Missy Yeager? And getting shot down all the time?"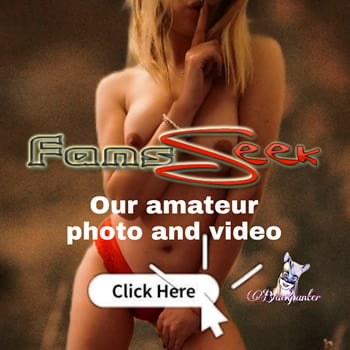 I blushed. Missy Yeager was this cute cheerleader that everyone wanted to fuck, but she was just a tease. She would get you all hot, rubbing your cock through your pants and talking shit, then send you home. All the guys complained about her. I learned years later that she spent high school blowing the wrestling coach almost daily. Anyway…