"Umph…ahhh…" Carol grunted and drew in her breath as I continued to violate her. I thought she was going to tell me to stop, but she kept gently pushing her ass onto my fingers. I was mesmerized watching her asshole spread and her sphincter relax. After a bit I looked down and saw Carol, cheek still against the granite, looking at me and smiling.
"One more, Jim" she said softly.
"Huh…what?" I said, uncomprehending.
"One more finger. Put one more finger in my ass."
"Really? You sure?" Her asshole had spread but gripped my two fingers tightly. I didn't know if another finger would even fit. Carol just nodded, her eyes closed again. Her beautiful red hair cascaded across the island. Her pale skin against the dark granite was lovely. I pulled my fingers out part way and straightened out my ring finger. Forming a triangle with my fingertips, I pushed against her anus again. Already relaxed, her sphincter accepted my third finger with ease. I pushed my fingers in and out, but only to the first knuckle. I thought it might be too thick to push all the way inside. Carol disagreed.
"Farther," she whispered. "Push it in farther. All the way." I noticed that her hand brushed against mine, as she rubbed her clit while the fingers of my other hand massaged her g-spot. Carol's breath was becoming more shallow.
"Won't it hurt,?" I asked stupidly.
"Of course it will," she gasped. "It already does. Just do it. I'm gonna cum so hard." I pushed my fingers all the way into her rectum. I was grossed out at the thought later, but at the time all I could do was watch her ass stretch to take me inside.
"Uuuuuhh…uuuuhh…ooooowwwccchhh" Carol winced softly. "Don't stop. Keep going." She was doing much of the work, fucking my fingers with her asshole. Carol was gasping for air. "Ohhhhh…uhuh…aaahhh…Goddamn…aahhh! Aahhh! AAAHHH!" A gush of pussy juice coated my hand as Carol's body exploded in pleasure. The now familiar goosebumps rose on her ass as I watched her pussy drip onto the granite. I withdrew my fingers from her pussy and ass and bent down to lick her pussy. Carol moaned as my tongue explored her wet hole and played with her clit. "Eat me Jim," Carol whispered. "Eat all of me." I bent lower to suck her clit into my mouth, my nose practically inside her pussy. Then as before, I dragged my tongue across her pussy, her taint and across her asshole. Now when I pushed my tongue against her asshole, her anus opened and my tongue slid inside. Again, I was grossed out later, but Carol's reaction urged me on.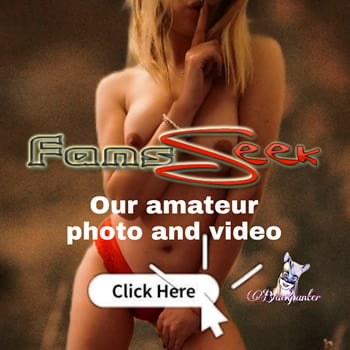 "AAAAHHH…fuck yeah! Keep doing that! Please Jim, keep eating my ass like that!" I grabbed her hips and pulled her towards me. My tongue slid so far inside her my lips surrounded her anal opening. I remember thinking that her ass didn't taste bad at all. I started plunging my tongue in and out of her asshole. Carol was loving it. "OHHHH…OHHH…OHHHMYGODDDD!" She came again almost instantly, her sphincter squeezing my tongue as she came. I could feel her rapid pulse on my tongue as she squeezed.