"You're going to cum. Now." Never breaking her gaze at me, she wrapped her lips around the head of my shaft and flicked her tongue along the bottom of the head. I couldn't resist.
"Awww…fuck…yeah…Carol…YEAH!" My cock spewed a jet of semen into Carol's mouth.
"Mmmmm…" she moaned as her throat muscles pulsed and the first mouthful of my cum slithered down her throat. More streams of cum shot into her mouth as she continued caress the underside of my cock. She gulped down mouthful after mouthful, watching my eyes the entire time.
"Jesus fuck Mrs…Carol. Holy shit…" Carol continued to pull and suck on my dick, coaxing the last bits of semen from my cock into her mouth.
"Mmmmm…that was delicious, Jim. You taste so good."
"Thanks" was all I could muster as I tried to get my rubbery legs to stop shaking.
Carol turned me into the water stream to clear off any remaining soap. Then she rinsed the saliva and cum from her face before shutting off the shower. She opened the door, grabbed a towel and began to dry me off. She dried my back, playfully dried my butt crack, turned me around stroked my cock with the towel as she dried my cock and balls.
"Let's see…" She draped the towel over my rapidly stiffening cock. It didn't fall to the floor. "I'm impressed," she said with a smirk. "You're going to be ready to play again in no time."
"I don't know…" I mused. I didn't know if jacking off four or five times a day was different from repeated fucking. I had a feeling it was going to be harder to keep fucking. "I'd better call home. I'm usually there by now. I don't want them to worry."
"There's a phone in the bedroom. What are you going to tell them?" That you are spending the evening fucking your English teacher?" I headed for the phone.
"I might," I said over my shoulder. "My Dad thought you were really hot when you met on Parents' Night. He would be all for it."
"Wow, I see where you got your pervert streak," Carol said with a laugh.
"I'll tell them I am going for pizza with some of the guys. We do that a lot." Carol laid down on the bed as I dialed the phone.
"You should tell them you're going for tacos." As the phone started ringing, I looked over at Carol on the bed. She was on her back, facing me, legs spread wide, with two fingers spreading her labia exposing her bright pink labia. She mouthed the words "eat tacos" as I tried to talk to my Mom. Mom was fine with me not being home, but she always tried to tell me all about her life. I have no idea what my Mom said. My eyes were fixed on Carol's slender fingers massaging her clit. I had dropped my towel and was stroking my now fully hard cock furiously as I watched Carol's back arch as she came quietly. A significant wet spot appeared on the comforter. Mom prattled on on the phone.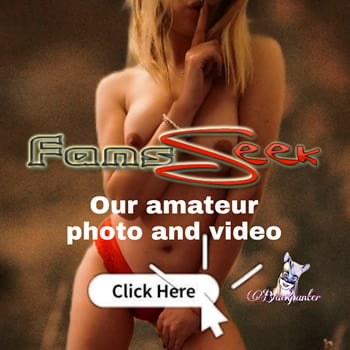 When Carol opened her eyes and looked my way, I waved my stiff dick at her and mouthed the words "Suck my cock." She smiled, slid across the bed and wrapped her lips around the head of my throbbing dick. She loved watching my face as she gave me the first blow jobs of my young life. "Ma, I gotta go, the guys are waiting."